Preliminary Draft Agenda
WWALS Quarterly Board Meeting
2:30-4PM, Sunday, 8 July 2018
Wooden Nickel, 3269 Inner Perimeter Rd, Valdosta, GA 31602
Following the WWALS Annual Member Meeting
Dial-in Number: (641) 715-3580
Meeting ID: 855-676
facebook event
Election of officers, Annual Financial Report, Budget, Alapaha Quest, festivals, projects and programs, water trails, water quality monitoring, pipelines, phosphate mines, and more.
Invited to attend: WWALS members, especially committee members, and the general public.
All WWALS Board Members are expected to attend in person or by telephone.
The more done on the board list, the less time we'll have to spend on them in this meeting.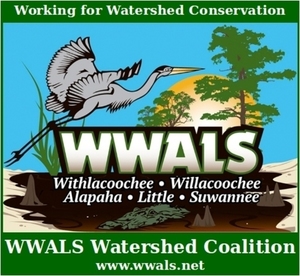 Board Members (will change at the immediately preceding WWALS Annual Member Meeting): Continue reading →