Somebody asked recently whether it is possible to paddle a week on the Withlacoochee River in Georgia in June. Sure, as long as you start not too far upstream on the Withlacoochee and Little River Water Trail (WLRWT), you can paddle past shoals and little-known Georgia springs into the Florida springs heartland, and then continue a day or two on the Suwannee River Wilderness Trail (SRWT). WWALS has paddled many of the most interesting stretches multiple times, often in June.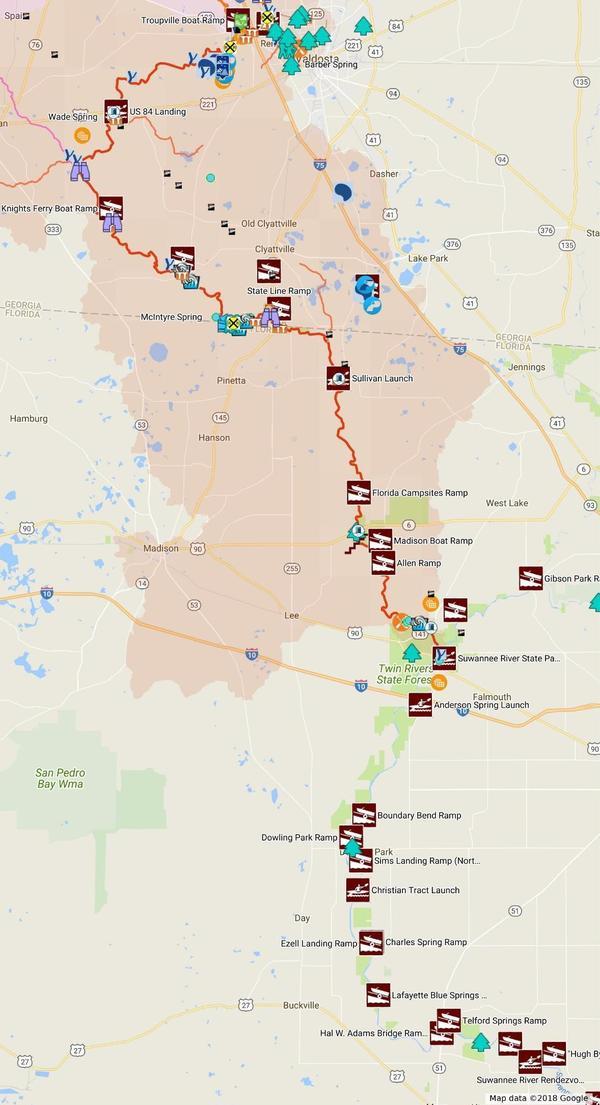 Troupville to Suwannee River Rendezvous
Here's some history of the Withlacoochee River: fishing weirs, shoals, ghost towns, and springs.
Here is a list of access points on the Withlacoochee River with recommended water levels.
Troupville Boat Ramp, Hahira GA 122 Little River Gauge, 137-144′ NAVD88
Your first put in will actually be on the Little River, slightly upstream from its confluence, at Troupville Boat Ramp.
27 April 2016, GA 122 Hahira Little River Gauge 70.9′ (140.6′ NAVD88).
Valdosta-Lowndes County Parks and Recreation Authority (VLPRA) fixed the Troupville access road back in April 2016.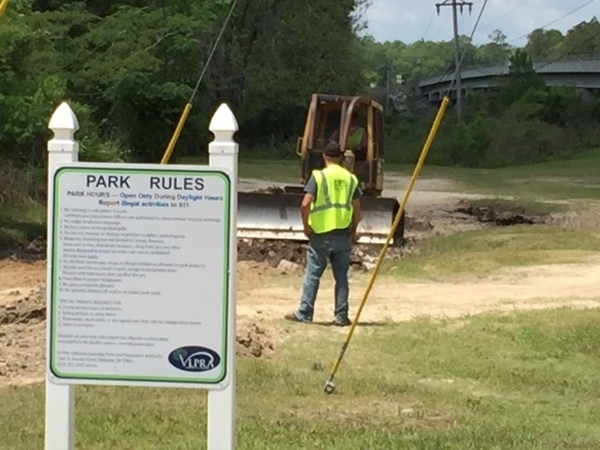 Photo: Julie Bowland
21 April 2018, GA 122 Hahira Little River Gauge 7.2′ (140′ NAVD88).
WWALS did a cleanup at Troupville, in which you can see our water trail signs. See also some history of Troupville, the previous county seat of Lowndes County, Georgia.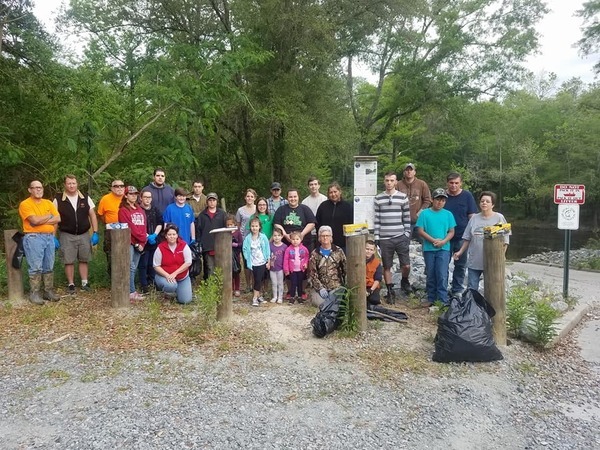 At Troupville Boat Ramp, by the signs for the Withlacoochee and Little River Water Trail (WLRWT) that Phil Hubbard planted yesterday (2018-04-20).
Georgia Springs on the Withlacoochee River
Three of the six second-magnitude springs in Georgia used to be in Brooks County, Georgia, before somebody apparently tried to Continue reading →