After only four years, we're almost finished with both WWALS Water Trails! You can help get them done.
The new Chair of the WWALS Trails Committee, Dan Phillips, has called a meeting to work on one of the final steps: designing printed brochures. Anyone can attend, and anyone can send in pictures or suggestions.
Please email pictures to wwalswatershed@gmail.com. Please say who took each picture, when, where, and of what. High resolution, please.
When: 2:30-5PM, Sunday, 19 August 2018
Where: Community Hall 2,
South Georgia Regional Library,
2906 Julia Dr, Valdosta, GA 31602
By phone: Dial-in Number: (641) 715-3580
Meeting ID: 855-676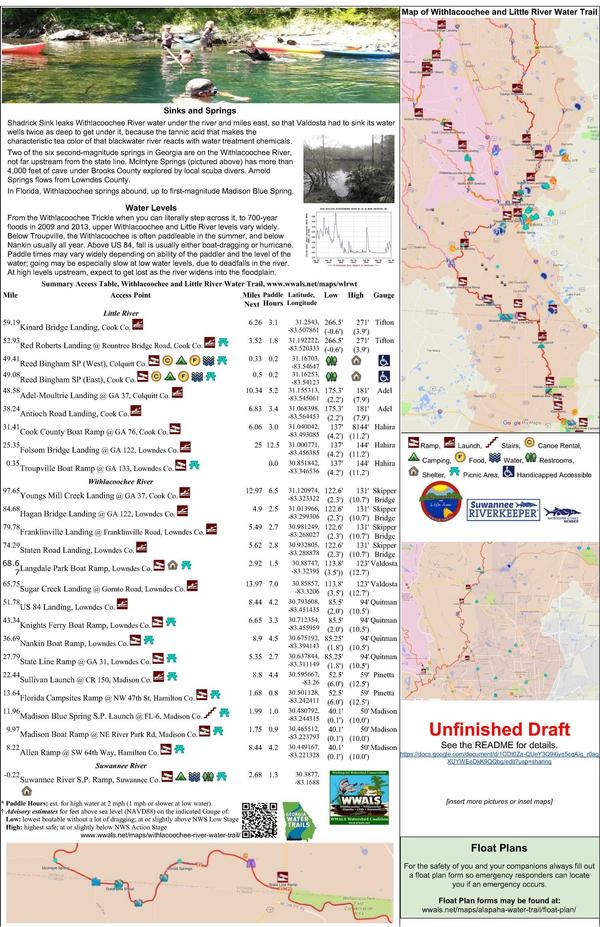 If you want to join the WWALS Trails Committee to help continue organizing this work, actually editing the documents shown below, you must be Continue reading →