Come join WWALS and 10,000 of our closest friends at VSU this Thursday:
When: 1PM to 4PM, Thursday, August 24, 2017
Where: Front lawn, VSU, 1500 N Patterson St., Valdosta, Georgia 31698
Event: facebook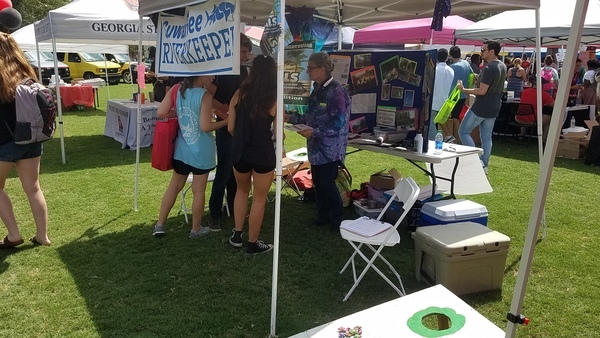 Gretchen talking to students, picture by John S. Quarterman for WWALS, 2018-08-23.
Gretchen will not be back in time this year, so we really need volunteers. Come on down! It's fun!
Jessica Pope, Newsroom, VSU, 15 August 2018, The Happening Returns to the VSU Front Lawn Aug. 23, Continue reading →