Daily Archives:
November 7, 2018
The obvious water constitutional amendments passed resoundingly in both Florida and Georgia.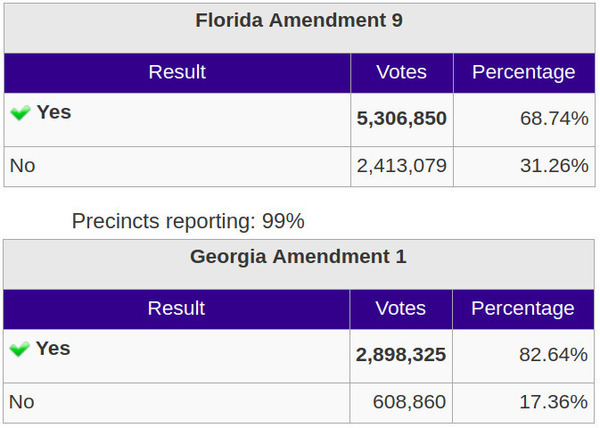 By well more than the required 60%, Continue reading →
Here are the winners of the WWALS Boomerang paddle race, from Georgia at State Line Boat Ramp in Lowndes County past Brooks County, into Madison and Hamilton County, Florida and back again. Everybody had fun and wants to do it again next year. We're thinking of billing it also as a Georgia-Florida contest. Lots more pictures and videos are being posted.

WWALS Boomerang Winners, by Jay Blanton of Georgia Photography Fanatic
Thanks to everybody who paddled and who helped, especially to our sponsors and vendors: Continue reading →