The local TV station is keeping Lowndes County and Valdosta on their toes about sewage, while WWALS starts testing and continues urging GA-EPD to tell everybody when anybody spills.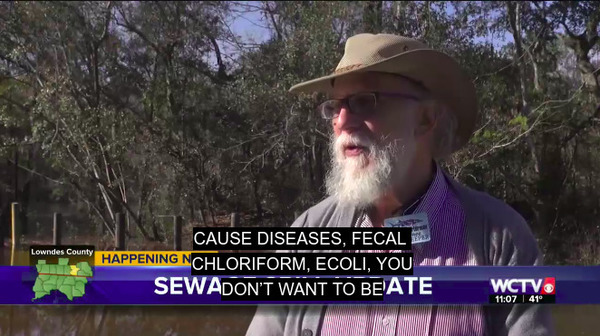 Emma Wheeler, WCTV, 6 December 2018, Heavy rain causes sewage spill in Lowndes County,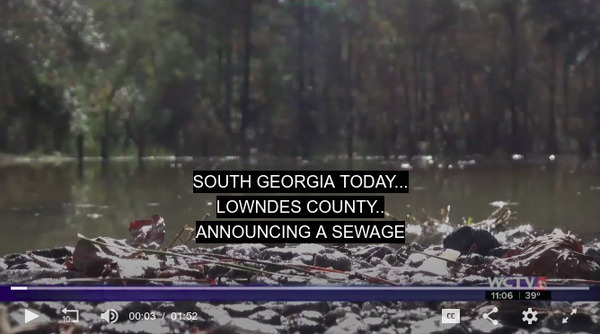 LOWNDES COUNTY, Ga. (WCTV) — More concerns about Withlacoochee River water safety arose after another sewage spill was reported in South Georgia.

It happened off of Madison Highway in Lowndes County near I-75. Officials said the spill lasted about six hours.

Lowndes County officials reported an estimated 35,000 gallons of untreated sewage spilled into a drainage ditch. The spill, officials said, is caused by heavy rainfall over the weekend.

The drainage ditch flows to Bevel Creek, which eventually flows in to the Withlacoochee River.
While this was a long report by TV standards (almost 2 minutes), it may not be clear that Lowndes County and Valdosta have separate sewer systems.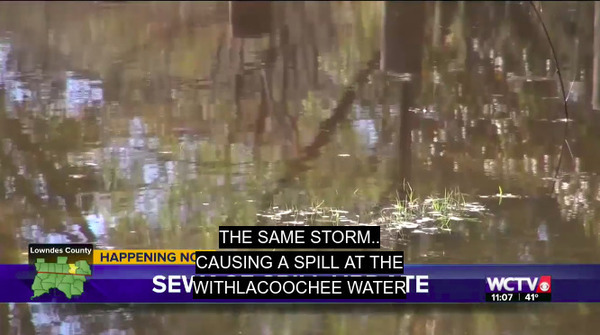 This same storm, according to officials in Valdosta, caused a spill at the Withlacoochee Water Treatment Plant.

"It's frustrating to me, and everyone downstream, because it still happens," said John Quarterman with the WWALS Watershed Coalition.


More about testing, including how you can help.

Like so many others in the community, WWALS Watershed Coalition is concerned about the water's safety, now making an effort to test the river water themselves.


That one is actually a test for dissolved oxygen.

Coalition members want to see zero sewage spills in the community. Until then, though, they're asking for quicker notification when they happen.

Not knowing, Quarterman said, is a public health issue.

"It's not just swimming and eating fish, it's also well water," Quarterman said. "What gets into the river interchanges through the porous limestone and gets into people's wells. What we're talking about is bacteria that can cause diseases, fecal chloroform, e coli, you don't want to be drinking or eating that."

The coalition has started a petition that would require the Georgia Environment Protection Division to release same-day reports when spills occur. They're asking community members, as well as local municipalities, to sign it.


Your organization can sign on to ask GA-EPD to tell everybody when anybody spills.

Lowndes County crews will be out over the next couple of days taking some extra precautions ahead of the rain, opening and clearing pipes.
Plus Valdosta Utilities Director Darryl Muse told the Valdosta City Council at their meeting Thursday evening that he had been out in the field all day. As well they all should, since more rain was predicted for this weekend, and it did fall.
Monday I will ask GA-EPD for an update on any more spills reported since the fourteen places reported by Valdosta, and the one each by Lowndes County and Quitman after last weekend's rains.
Here's the WCTV video:
-jsq, John S. Quarterman, Suwannee RIVERKEEPER®
You can join this fun and work by becoming a WWALS member today!
Short Link: