Don Davis of the Lowndes County Museum had asked for copies of some water trail signs, so today I delivered to him duplicates of the ones for Troupville Boat Ramp: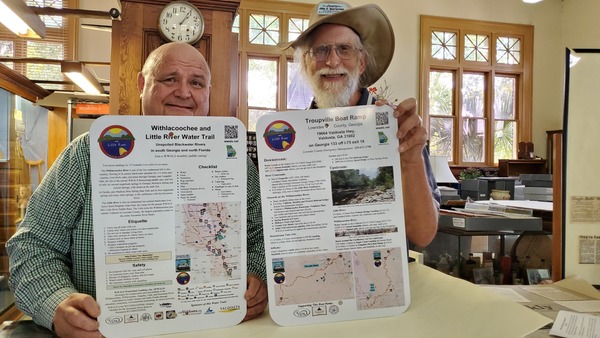 One of them is about the entire Withlacoochee and Little River Water Trail (WLRWT). As befits a museum, this one is actually a prototype, with various defects I will not enumerate. At other Boat Ramps we have placed an updated version of this sign.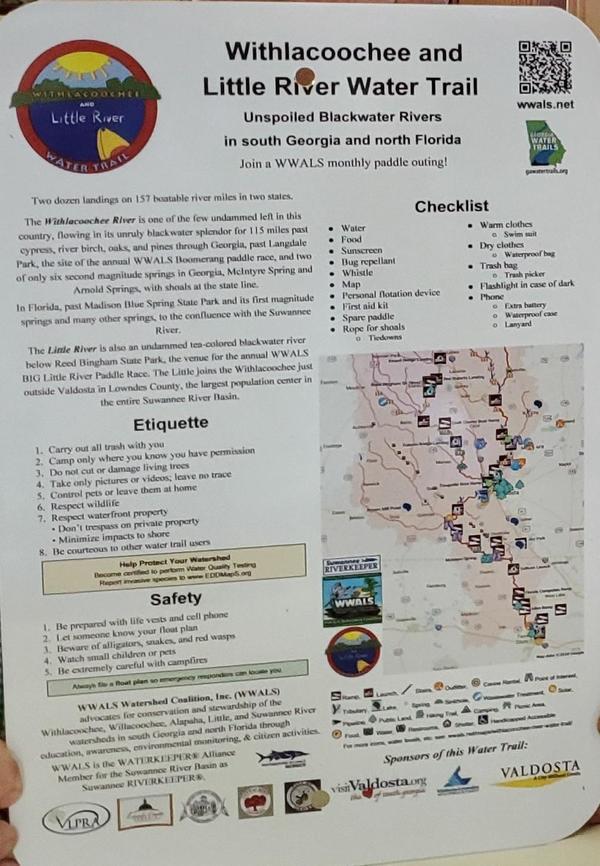 The other is specifically about Troupville Boat Ramp on the Little River, just west of Valdosta on GA 133. Other Boat Ramps and Landings get their own specific second sign.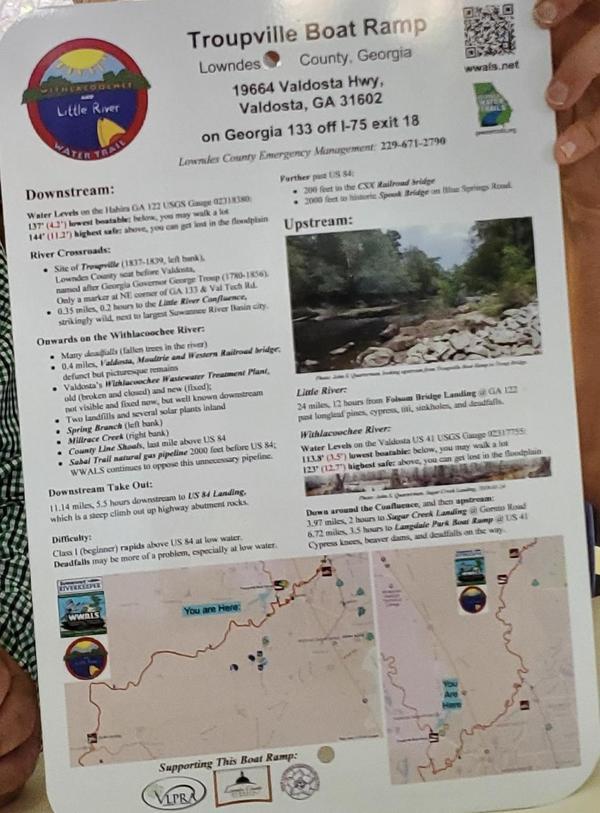 Thanks to Sessions Sign Company of Valdosta for making all these signs at a reasonable rate.
The signs I gave Don Davis are like the signs on the post in the background of this WCTV story by Emma Wheeler on June 17, 2019, featuring Helen Tapp, one of the landowners of Land Between the Rivers at the Little River Confluence with the Withlacoochee River.
Here are the WWALS videos of Don Davis speaking at that Confluence on June 15, 2019, along with Helen Tapp, and Lowndes County Chairman Bill Slaughter and Tim Caroll for Valdosta Mayor John Gayle.
That was during #PaddleGA2019. Don Davis also sent and WWALS published numerous historical articles and pictures about the #PaddleGA2019 route on the Little, Withlacoochee, and Suwannee Rivers in Georgia and Florida:
-jsq, John S. Quarterman, Suwannee RIVERKEEPER®
You can join this fun and work by becoming a WWALS member today!
Short Link: