Update 2022-11-15: Creeks bad, mostly OK River Water Quality 2022-11-13.
For once my recommendation is not directly based on the most recent water quality test results, rather on the weather. Because of the recent rain, I wouldn't paddle on the Withlacoochee or Little Rivers except downstream from the GA-FL line. The Alapaha and Suwannee will probably be OK.
All WWALS water quality results for Thursday are pretty clean, with several of them actually showing zero E. coli. No new sewage spills have been reported in the Suwannee River basin in Georgia or Florida (yet). Valdosta did get high numbers at US 41 and GA 133 on the Withlacoochee River last week, but their Monday results (the most recent we've seen from them) are normal.

Good River Water Quality, Charts 2022-11-10
For context and the entire WWALS composite spreadsheet of water quality results, rainfall, and sewage spills, see:
https://wwals.net/issues/testing
But all the WWALS Thursday water samples were collected just before big rains came in from Hurricane Nicole. By big I mean almost an inch or more in every gauge we watch. Including almost two inches on both sides of Brooks County, Georgia, with all that cattle manure: at Dixie on Piscola Creek in the west and at US 84 on the Withlacoochee River in the east. And more than an inch and a half north of US 41, as in upstream on all those problem creeks, Cat Creek, Beatty Branch, and Beaverdam Creek.
So while all the recent water quality test results we have are good, I wouldn't want to paddle on the Withlacoochee River this weekend, unless maybe well below the GA-FL line. I'd stick to the Alapaha or Suwannee Rivers.
Of course, there's not enough water to paddle upstream on these rivers anyway. The Valdosta USGS gauge at US 41 briefly blipped above paddleable level (116′ NAVD88) on Thursday, but rapidly fell back down. The US 84 and Pinetta gauges show enough water to paddle, so below US 84 would be best for the Withlacoochee River. As far as water level. Considering the likely cattle manure runoff from the rains, I'd go farther downstream, below Pinetta.

Valdosta USGS Gauge 2011-11-11
Meanwhile, I've set green for all the WWALS "beaches" for which we have recent water quality test results, in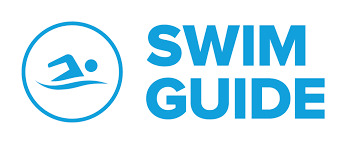 Map: Good River Water Quality But Rain, Swim Guide 2022-11-10
We did not test the upstream creeks Thursday. We probably will Sunday, after the rains.
Thanks to WWALS Testing Committee Chair Suzy Hall for herding the testing cats.
Thanks to WWALS Executive Director Gretchen Quarterman for delivering Petrifilm and other supplies to the testers, and for training them.
Thanks to Joe Brownlee and Georgia Power for a generous grant for water quality testing equipment and materials.
You or your organization could also donate to the WWALS volunteer water quality testing program.
Or maybe you'd like to become a WWALS water quality tester; please fill out this form: https://forms.gle/DzWvJuXqTQi12N6v7
Thanks to Elizabeth Brunner for her usual three GA 122 sites: Folsom Bridge on the Little River, Hagan Bridge on the Withlacoochee River, and Lakeland Boat Ramp on the Alapaha River.

Folsom Bridge Landing, Little River @ GA 122 2022-11-10
Thanks to Michael and Jacob Bachrach for their three sites: Troupville Boat Ramp on the Little River, and Nankin and State Line Boat Ramps on the Withlacoochee River.

Troupville Boat Ramp, Little River @ GA 133 2022-11-10

Lakeland Boat Ramp, Alapaha River @ GA 122 2022-11-10

Hagan Bridge Landing, Withlacoochee River @ GA 122 2022-11-10

Nankin Boat Ramp, Withlacoochee River @ Clyattville-Nankin Road 2022-11-10

State Line Boat Ramp, Withlacoochee River @ GA 133 2022-11-10
-jsq, John S. Quarterman, Suwannee RIVERKEEPER®
You can join this fun and work by becoming a WWALS member today!
https://wwals.net/donations/
Short Link: