Update 2023-09-29: Mostly Clean Rivers 2023-09-28.
We have no WWALS test results for this week, because there has been no rain, we're very short-handed, and other tasks took up the time.
If you want to get trained to be a WWALS water quality tester, please fill out the form:
https://wwals.net/?p=47084
The most recent Valdosta results we have are for last Friday upstream (very bad) and the Friday before that downstream (not bad).
Adel, Georgia, reported two small sewage spills that happened during Hurricane Idalia (see below). Any effect of those on the Withlacoochee River is long gone by now. Those were the only sewage spills reported in the Suwannee River Basin in Georgia or Florida
So we have no data to back it up, but the rivers should be clean by now. I'd still avoid the Withlacoochee River upstream from the Little River Confluence, but other than that, the rivers are probably OK.
Happy boating, fishing, and swimming this weekend!

Adel Spills in GA-EPD Sewer Spills Report, and on WLRWT Map
And by this Monday, get your tickets for the WWALS River Revue, to be held 6-10 PM, Friday, September 22, 2023, at the Turner Arts Center, Valdosta, Georgia:
https://www.betterunite.com/WWALS-wwalsriverrevue2023/

WWALS River Revue Flyer 2023
PDF
The Adel sewage spills showed up September 11th in the GA-EPD Sewage Spills Report.

Adel sewage spills 2023-08-30 reported 2023-09-11
Adel spilled 500 gallons from 307 Brookside Drive, and 6,000 gallons from "Lift Station" at "Tennis Court East 4th Street", both into Bear Creek.

Adel Lift Station #7, 112 Forrest Ave. — Google Streetmaps
Two older spills are marked between the two new spills, on the WLRWT map.

Adel spills in WLRWT 2023-08-30
Bear Creek runs into the Withlacoochee River downstream from Youngs Mill Creek Landing on GA 37, which is the most upstream access point on the WWALS Withlacoochee and Little River Water Trail (WLRWT).

Adel spills, Bear Creek, Withlacoochee River in WLRWT
Here's a chart with the Adel spills in the top left, and the previously-reported Quitman spills towards the bottom left.

Chart: no new data, but two Adel sewage spills
For context and the entire WWALS composite spreadsheet of water quality results, rainfall, and sewage spills, see:
https://wwals.net/issues/testing
There is no change to last week's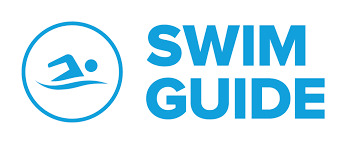 map.

Map: Filthy upstream Withlacoochee River, clean downstream and Little and Alapaha Rivers, Swim Guide 2023-09-07
Here's a live Swim Guide Map.
Thanks to Joe Brownlee and Georgia Power for another generous grant for water quality testing equipment and materials.
You or your organization could also donate to the WWALS volunteer water quality testing program.
-jsq, John S. Quarterman, Suwannee RIVERKEEPER®
You can help with clean, swimmable, fishable, drinkable, water in the 10,000-square-mile Suwannee River Basin in Florida and Georgia by becoming a WWALS member today!
https://wwals.net/donations/
Short Link: