You never know on our blackwater rivers in south Georgia and north Florida. The danger! The thrill of the rapids!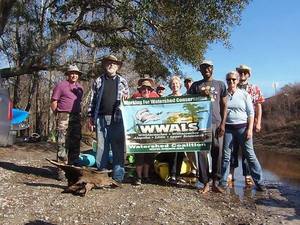 OK, it was actually more like paddling on a lake with a current. The hardest part was when the wind picked up against us a few times. Sometimes we heard what sounded like rapids, but it was just flotsam lodged against oak trees.
But that's the point: you really never know until you're on the water, and on a trip like this with no good takeout until the end of the 18.25 miles, being prepared it much better than not.
The current did make for Continue reading →