It was a fine warm fall day for the Grand Bay Hike,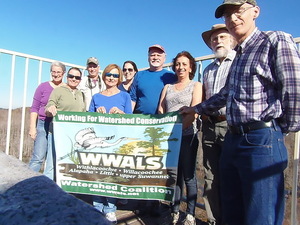 on the boardwalk through wet savannah and cypress and blackgum swamp at Grand Bay Wildlife Management Area, which is on the Alapaha River Water Trail. Thanks to Bret Wagenhorst for organizing this outing.
Carol Cleary Herndon also posted a facebook album.
These pictures are from Gretchen Quarterman's facebook album.
More outings coming up: Continue reading →