Good questions by Janet Barrow. Who has answers?
Janet Barrow
March 13, 2017 at 4:55 pm

Look at the first photo — "Sabal Trail north from I-75 to the Withlacoochee (south) River." This shows the hydrostatic discharge point for Spread 5 (at least the site they reported that they will use) and the withdrawal point for Spread 6. Coordinates are: 28°52'47.99″N, 82°5'39.69″W
Thanks to Mark Skogman's long lens on the Southwings flight for WWALS, we can zoom in on that spot.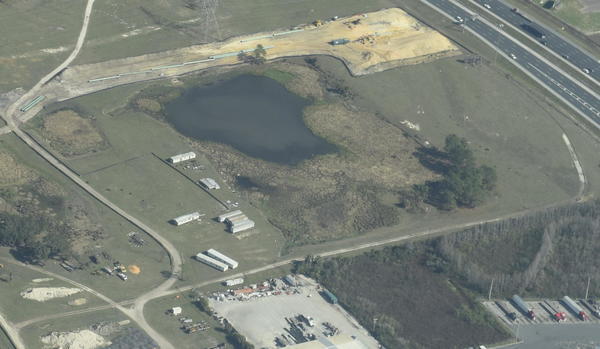 Janet Barrow
March 13, 2017 at 5:07 pm

Continue reading