Update 2019-02-13: And a version with Landings. See also Water Trails, with more detailed maps and access points.
Nobody seems to have done this, so we did: a map of the Suwannee River Basin, with the major watersheds and the Estuary shaded, and all the major rivers, plus many of the creeks. Bonus: springs!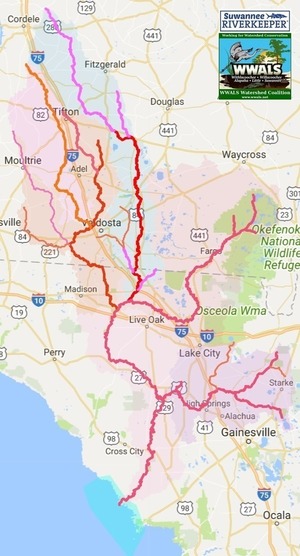 Click on this link for an interactive google map of the Suwannee River Basin.
The river traces come from USGS and Chris Graham. The watershed boundaries are from USGS. The springs are from the Florida Springs Institute, plus four Georgia springs collected by WWALS.
The eight-digit hydrologic unit codes (HUC8) for the Suwannee River Basin are: Continue reading →