A jury slapped Sabal Trail's pet consultants with the stigma of market fear:
Sabal Trail contended that there are no damages to market value based on market fear or stigma.

…the jury rendered a verdict in the amount of $309,500. This, of course, is over five-times the amount offered by Sabal….
Perhaps farmer Randy Dowdy is also right to object to Sabal Trail's soil mixing consultants. And I wonder how this precedent might affect other property takings cases.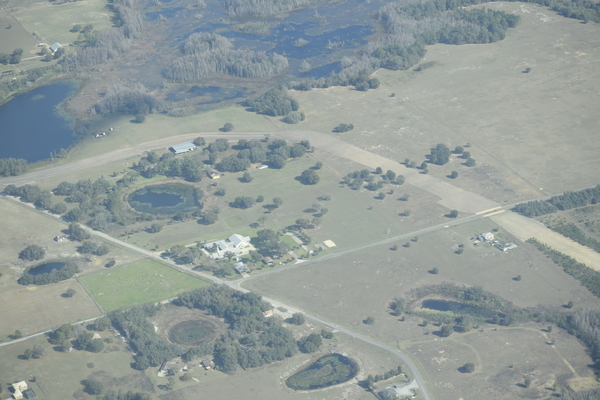 Photo: Mark Skogman for WWALS on Southwings flight 2 February 2017 of Sunderland Groves on Lake Erie Road near Bay Lake Road, 28.4775900, -81.9026000
Brigham Property Rights Law Firm ( http://www.propertyrights.com), PRWeb, 20 March 2018, Jury Sides with Property Owners in Eminent Domain Suit with Sabal Trail Pipeline, Continue reading →