An analyst on a leading stock blog confirms what we've been saying for years: there is no need for Sabal Trail's fracked methane pipeline. Instead, Sabal Trail is taking gas away from FGT and Gulfstream. The article does not mention all those LNG export operations right where this pipeline chain goes. It does get to the heart of what even FPL admits:
"The challenge is natural gas in Florida faces growing competition from residential, commercial and utility scale solar resources as well as power forecasts that are revising lower despite a growing population and customer counts…."
You can help fight Sabal Trail even now that its gas is on, and reform FERC so we don't get any more pipeline boondoggles.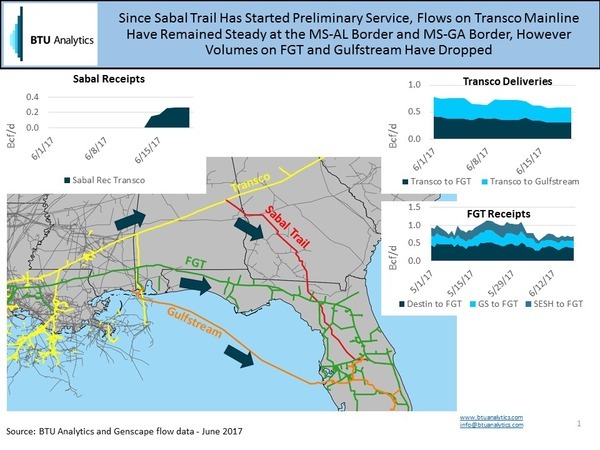 BTU Analytics, SeekingAlpha, 20 June 2017, Sabal Trail Adding Pipeline Capacity But Not Demand, Continue reading →