Not just Valdosta: Tifton spilled two places, and Quitman one, in the most recent rains. Those cities were not in the data available online from GA-EPD yesterday, but they are in the online data today.
But Valdosta spilled the most sewage and from the most locations: six places, not just the one Valdosta told the public. Plus we finally have a total for the previous WWTP spill, and all the others from the beginning of December, and those totals are not pretty.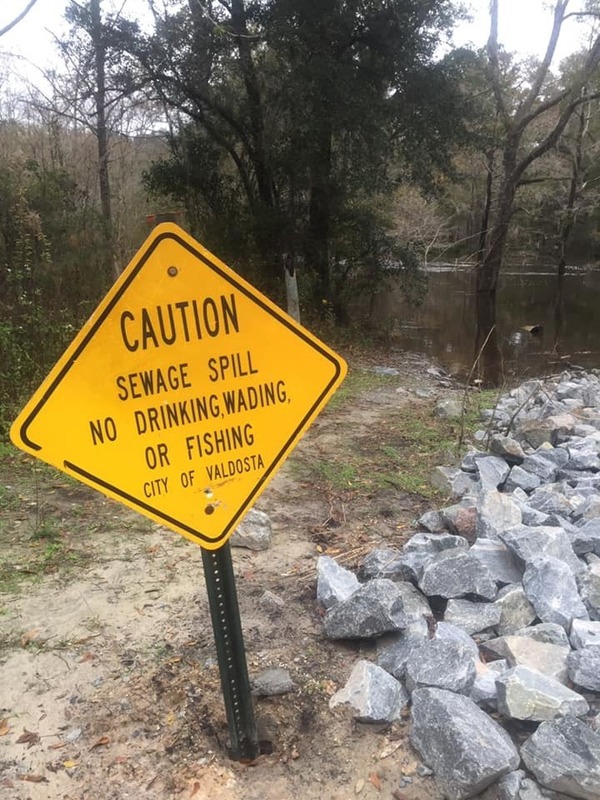 Photo: Julie Bowland, of Valdosta sewage spill sign at Troupville Boat Ramp, 21 December 2018.
That Valdosta sewage spill sign is stuck loosely into a hole WWALS dug to plant our Withlacoochee and Little River Water Trail (WLRWT) signs, which someone has yet again pulled up and thrown into the river, but I digress….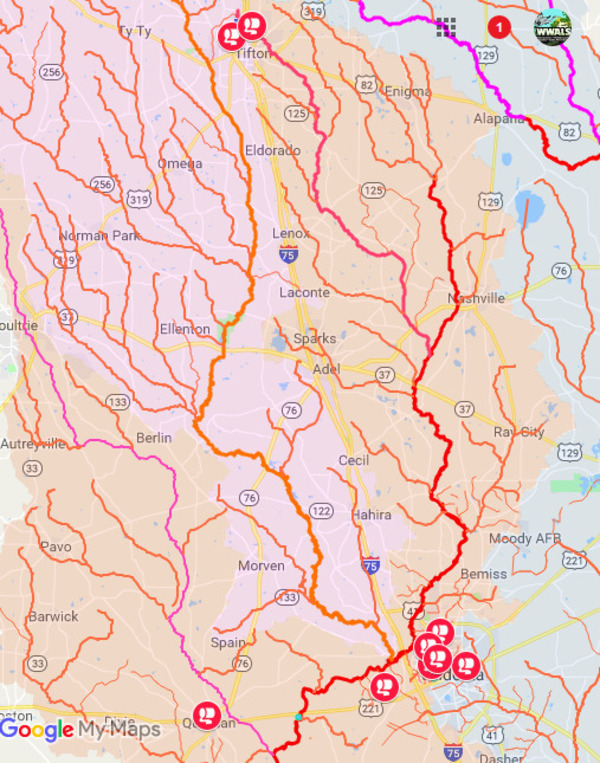 First let's look at the city people in Florida ignore: Tifton, Georgia, the second largest city in the Suwannee River Basin (that's right: in both Georgia and Florida). Tifton had Continue reading →