When I shared their press release on facebook last night, the best thing I could think of to say was: at least Valdosta told us as it is happening.
But why, Valdosta, why? Seriously, you're not prepared for rain?
After Hurricane Michael barely missed Valdosta?
After only two months ago Valdosta Utilities assured us all they were prepared?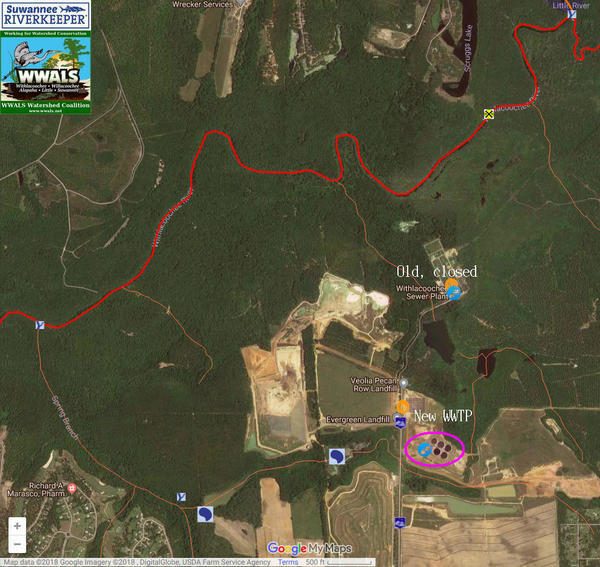 Map: WWALS, Withlacoochee and Little River Water Trail.
And in a rain that submerged US 84 near the Withlacoochee River Bridge and washed out Old Lake Park Road you're telling us nothing washed from the WWTP down the creek that goes directly to the Withlacoochee River? Continue reading →