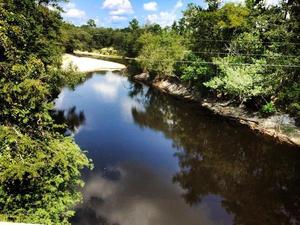 Chris Graham took this picture a week ago of the Alapaha River at US 84, where tomorrow's WWALS Outing will end up. Come join us on this gem of a blackwater rural river! We're boating the central area of the in-progress Alapaha River Trail, tomorrow afternoon, Sunday, August 24st 2014.
Meet up at 1:30 at Hotchkiss Crossing on the Lanier County side.
We will drop the boats off, drive the end point at US 84, on a public right of way, where the road is gravel.
Get on water at 2:00.
We will pass by the location for the new Lowndes County boat ramp and public access point. This is a relatively short paddle, about 1.27 miles, but it could take as long as 2 hours if the water level stays low.
This event is FREE! All we ask is that you are a current member of WWALS Watershed Coalition. If not, its easy to join online today at /donations/.
You don't have to be a member to come. Join us and see how you like our blackwater rivers, and then consider joining. Or go ahead and sign up as a member.
You can also let us know you're coming by joining the facebook event.
If you don't have a boat, let us know in advance, and we'll see about arranging one.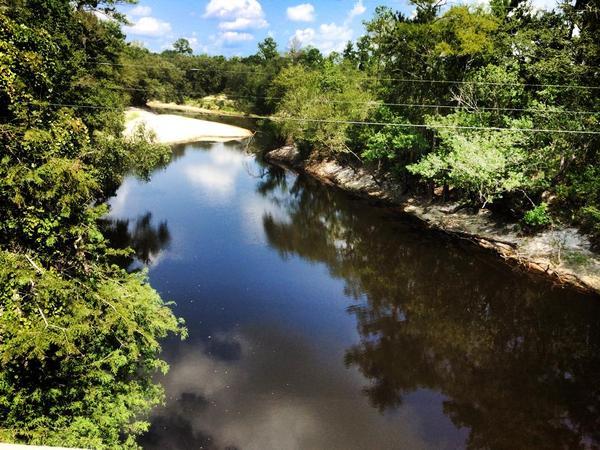 For more river pictures and directions, see the previous blog post.
See you on the river!
-jsq
Short Link: