Signs, no pipeline, new fallers, and a fine day on the Withlacoochee River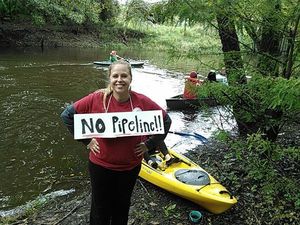 from Langdale Park to the US 41 bridge: here are some pictures of Kayaktivism, October 3rd 2015.
Thanks to Ashlie Marie Prain and others for organizing this event by the Valdosta State University (VSU) Anthropology Club, the VSU Sociology Club, and Students Against Violating the Environment (S.A.V.E.), which was also cleanup for Keep Lowndes/Valdosta Beautiful (KLVB), and a WWALS Field Trip, plus Tom Hochschild was there for the Lowndes County Democratic Party (LCDP), which, like WWALS, is an intervenor on FERC Sabal Trail Docket No. CP15-17.
Don't forget to e-comment to FERC today! Today's the deadline for e-comments about the Draft Environmental Impact Statement (DEIS).
Special thanks to Ashlie's father and brother for clearing deadfalls before the event.
-jsq
You can join this fun and work by becoming a WWALS member today!
Click on any picture for a bigger version. (That wasn't working briefly due to a bug, but that's fixed, so you can see the bigger pictures now.)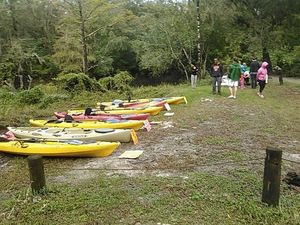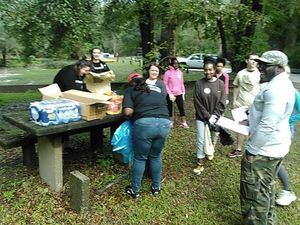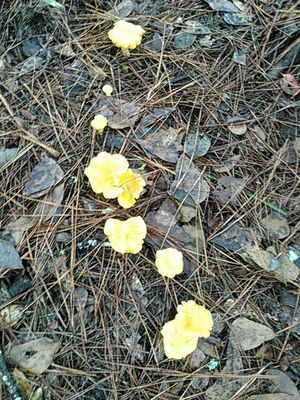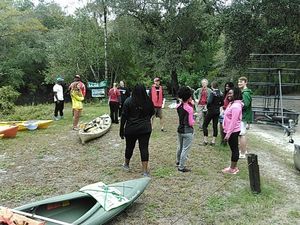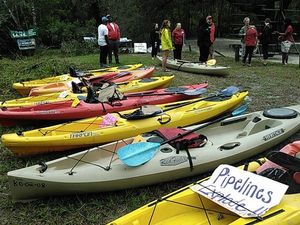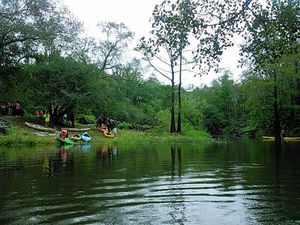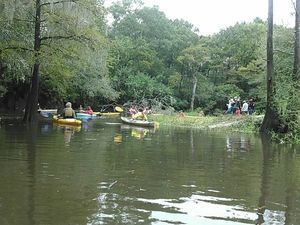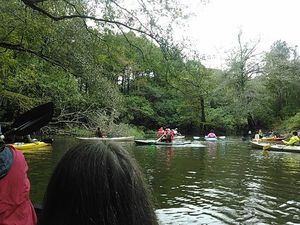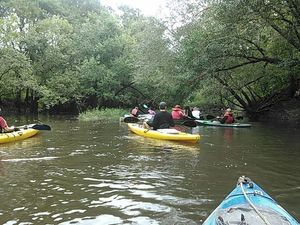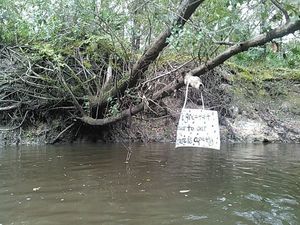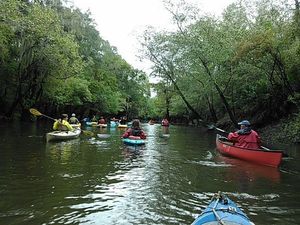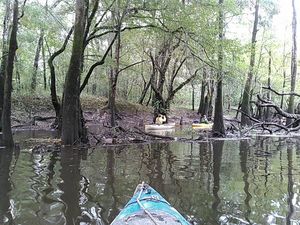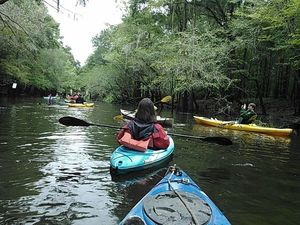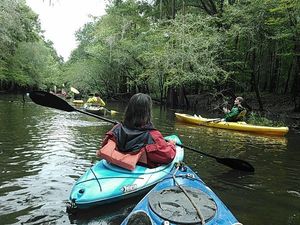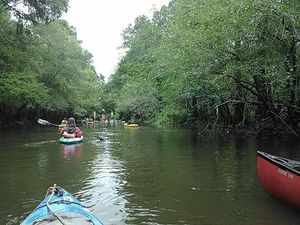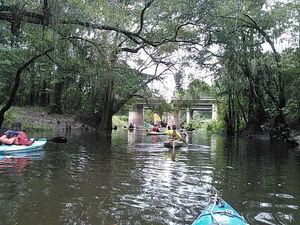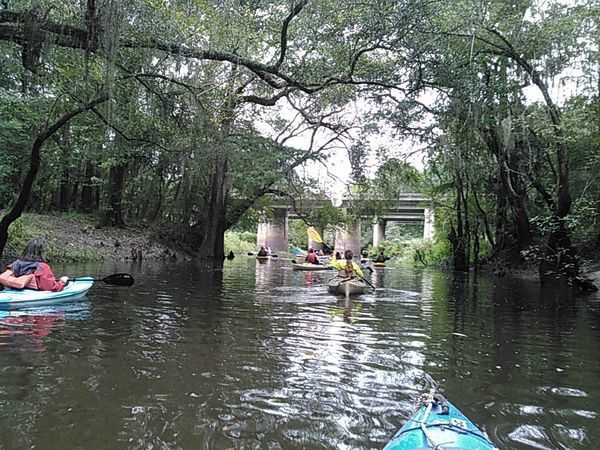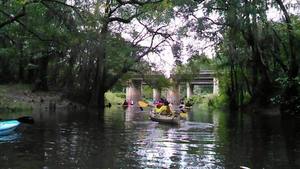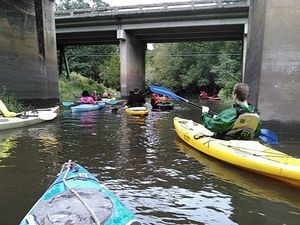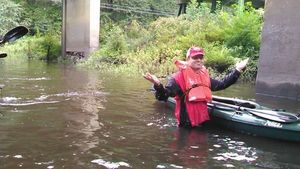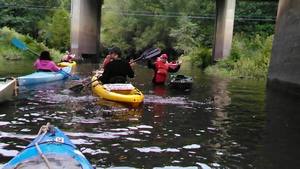 The nominal depth on the US 41 guage, on that same bridge, was about 5.25 feet. Clearly it was even shallower where Tom was standing.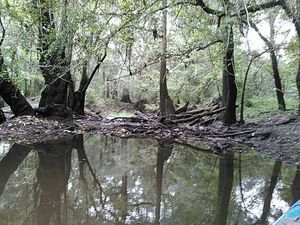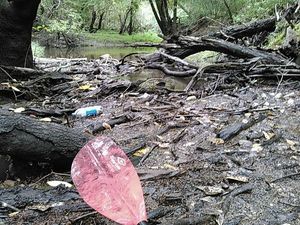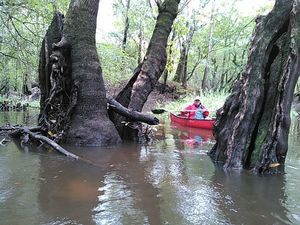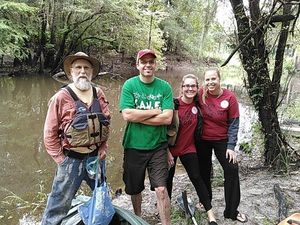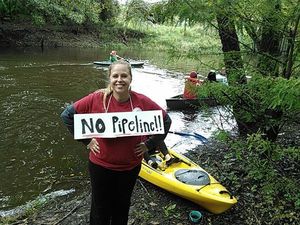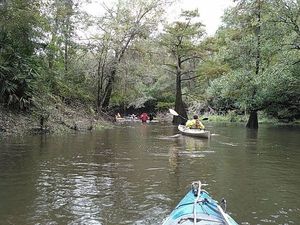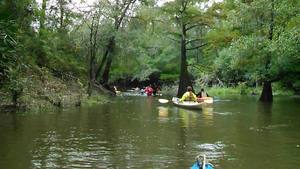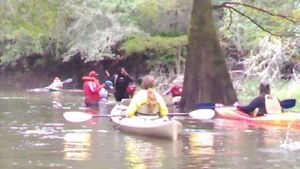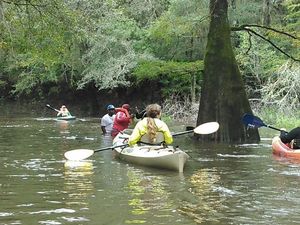 Short Link: