This Sunday, 9AM March 20th 2016, come paddle from Staten Road Bridge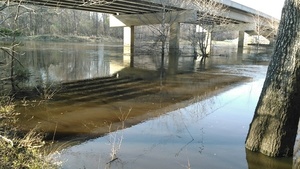 past Shadrick Sink and under the North Valdosta Road Bridge to Langdale Park! Follow this link for details. Although Langdale Park will be closed, Parks and Rec. will let us in for this event. (facebook event, meetup)


Panorama under the Staten Road bridge
The rain that fell on Valdosta yesterday and closed the Azalea Festival all fell from there to points southwest to south to east to northeast, with no effect on the Withlacoochee River at Skipper Bridge, as you can see in today's readings at that guage: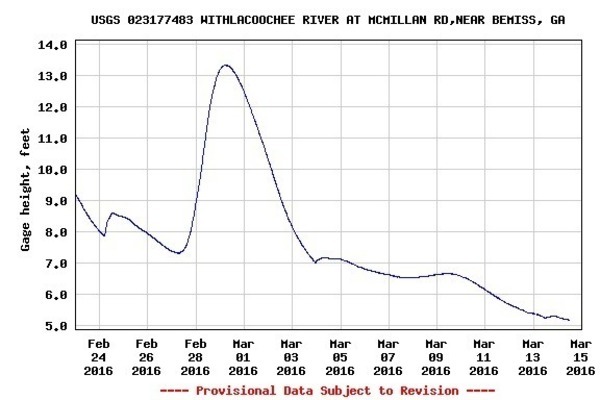 There was only a tiny effect at the US 41 gauge: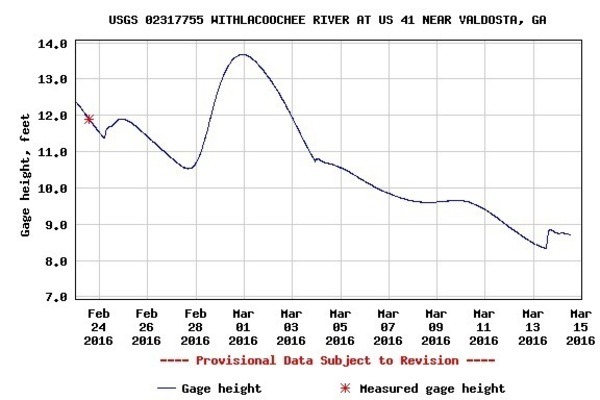 So we can assume no significant effect at the Staten Road bridge.
We're getting back down towards the 4.7 feet at Skipper Bridge of the previous pictures from December 27th 2015. The Withlacoochee River was accessible there then, and it was accessible much higher on February 28th, so anywhere in between or even lower should be just fine.
So come on down for a few hours on our Withlacoochee River, from wild areas to the biggest city in the entire Suwannee River Basin!
-jsq
You can join this fun and work by becoming a WWALS member today!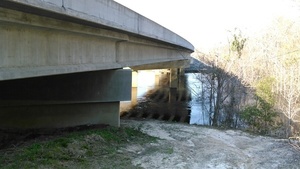 Approaching the bridge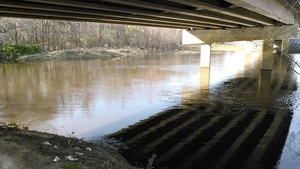 Looking downstream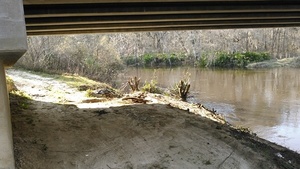 More downstream


Panorama under the bridge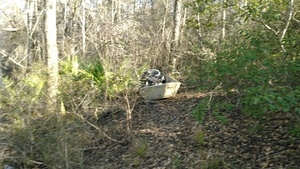 Upstream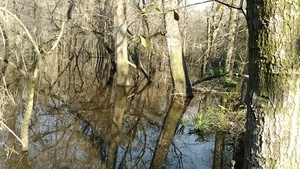 Where previous pictures were taken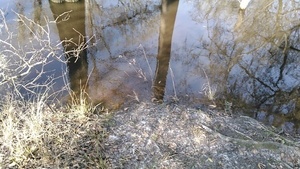 Easy access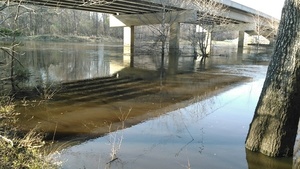 From high water put-in to bridge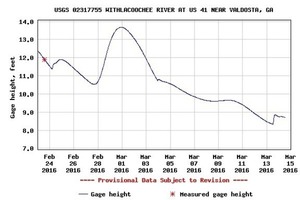 US 41 gage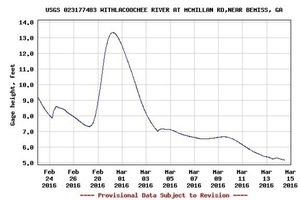 Skipper Bridge Road gage
Short Link: