Tomorrow this morning (Thursday July 14th 2016) Sabal Trail is on the agenda of the South Florida Water Management District (SFWMD) for permission to use conservation easements Sierra Club facebook event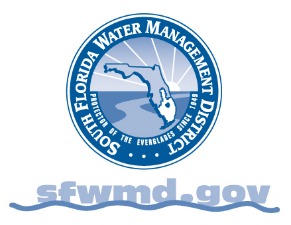 for its fracked methane pipeline. How does this square with Sabal Trail's assertions that it already has all the permits it needs? The irony of meeting for this in West Palm Beach, a stone's throw from four already-approved LNG export operations at the end of the Sabal Trail pipeline chain in Martin County. How does profit for a pipeline company from Houston and LNG export to Asia square with the mission of the Florida Department of Environmental Protection? If you're in the area, please write, call, or go, before or by 9AM tomorrow morning to oppose these easements and put a kink in Sabal Trail's pipeline.
Tuesday morning, similar easements were on the agenda at Suwannee River Water Management District (SRWMD). Here's what I sent them beforehand. WWALS board member Chris Mericle was there and spoke, as did Merrillee Malwitz-Jipson of Sierra Club Florida. Jim Tatum of Our Santa Fe River already reported from that meeting. SRWMD chose poorly, agreeing to the easements. At least SRWMD E.D. Noah Valenstein said he would ask the U.S. Army Corps of Engineers to at least reply to the repeated requests from WWALS and many other groups and elected officials for a Supplementary Environmental Impact Statement about Sabal Trail.
Maybe if enough people object to easements from SFWMD, those will get denied tomorrow. Here's the relevant part of the SFWMD agenda:
South Florida Water Management District GOVERNING BOARD MONTHLY MEETING
AGENDA
July 14, 2016
9:00 AM
District Headquarters – B-1 Auditorium
3301 Gun Club Road
West Palm Beach, FL 33406

Regulatory Consent Items

Conservation Easements and Releases

Approve the partial release of 21 recorded conservation easements and a consent to encroach within 22 conservation easements for a project known as Sabal Trail Gas Pipeline (FDEP Permit Numbers 328333-001 and 328333-002) in Orange and Osceola Counties.

Summary:

Sabal Trail is requesting the release of a total of 10.53 acres from 21 separate conservation easements for the Sabal Trail Gas Pipeline in Orange and Orlando Counties. Florida Department of Environmental Protection (FDEP) Permits authorizing construction of the pipeline (Permit Numbers 328333-001 and 328333- 002) have been issued. Mitigation for the impacts within the SFWMD conservation easements was provided through the purchase of 5.35 credits from the Southport Ranch Mitigation Bank. Sabal Trail is also seeking approval of a consent to encroach within 22 separate conservation easements. These areas will be used for temporary staging during construction of the pipeline and then restored to original conditions as required by the FDEP permits cited above. (Regulation, staff contact, Chuck Walter, ext. 3824)
West Palm Beach is far out of WWALS watersheds, but we do have members in that vicinity, as well as near Orlando. In any case, we could not fail to alert people to this opportunity to stop the Sabal Trail boondoggle that threatens the Floridan Aquifer on which we all depend.
-jsq
You can join this fun and work by becoming a WWALS member today!
Short Link: