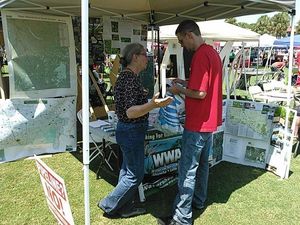 WWALS will have a booth at The Happening tomorrow (Thursday, August 25th) at which new and returning students to Valdosta State University (VSU) have an opportunity to learn about both the local community and campus clubs. We will be sharing a booth with Students Against Violating the Environment (S.A.V.E) and look forward to collaborating with them on projects throughout the year.
The Happening is open to the community and we invite you to come an visit us from 1-4 on the front lawn at VSU.
-gretchen
You can join this fun and work by becoming a WWALS member today!
Short Link: