Tents full of thirty people in the morning sun, and happy campers starting to have breakfast, was what Gretchen and I saw when we stopped to visit Sacred Water Camp Sunway morning. They're watching Sabal Trail, as it drills under the Suwannee River.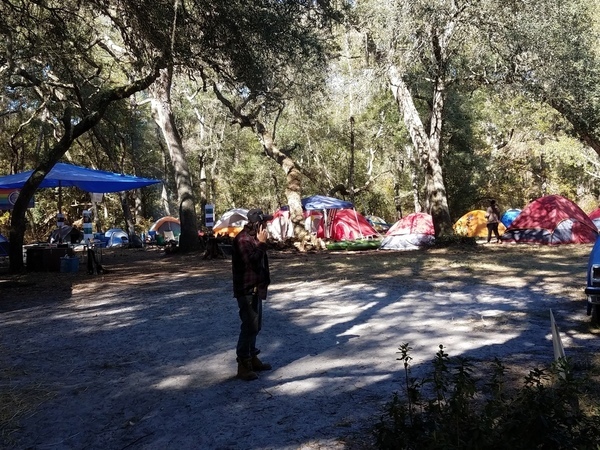 Gregory Payne and many campers
You don't have to camp out to protect all our waters, land, and air. Georgians can sign a petition to Georgia state legislators. Anyone can demand their members of Congress rein in FERC, the rogue, captive agency that permitted Sabal Trail and gave it eminent domain to take local lands. If you see a possible environmental or legal violation, report it your self or contact WWALS. Lots more here.
Sacred Water Camp is not a project of WWALS. However, it is in WWALS' watersheds and WWALS watches Continue reading →