There's a rumor that Sabal Trail has some equipment stuck in a sinkhole at the Suwannee River.
Multiple people have gone and videoed and seen nothing like that there, on either side of the Suwannee River. We've also checked the Withlacoochee River at US84: nothing like that is visible at the visible HDD site in Georgia (it could be at the Brooks County, GA site that we can't see).
The drilling equipment formerly at the Martin Lane Withlacoochee HDD site in Lowndes County, Georgia is gone, and the drill truck photographed recently at the Suwannee south bank HDD site looks like the same Southeast Directional Drilling truck with the Arizona address on its side.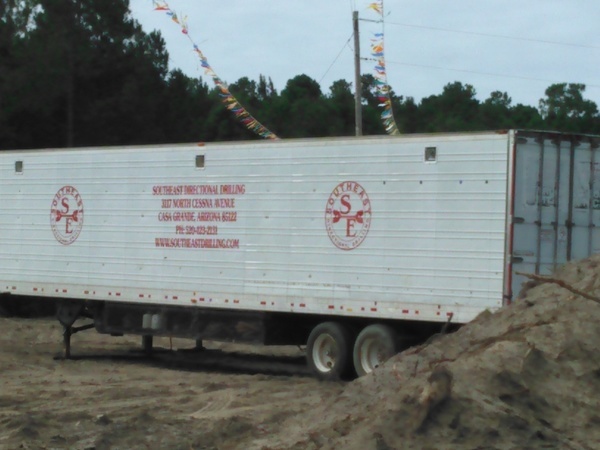 Incidentally, unlike some other Sabal Trail contractors, Continue reading →