A hundred and fifty people came to Dunnellon, Florida to walk and speak for the most important thing to Florida and south Georgia: water.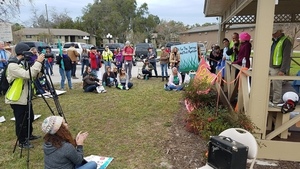 Her local school board refused to listen to Megan. We listened. They should, too.
This event was organized by Our Santa Fe River.
These are just a few android phone pictures and videos I took. Stay tuned for WWALS video of all the speakers.
Videos of the water protectors and of the invading Sabal Trail pipeline.
-jsq, John S. Quarterman, Suwannee RIVERKEEPER®
You can join this fun and work by becoming a WWALS member today!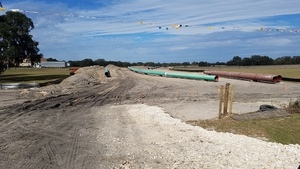 Blue and red Sabal Trail pipe US 41 Marion County, FL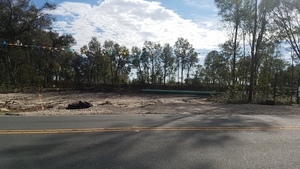 Blue pipe, Sabal Trail, US 41, Marion County, FL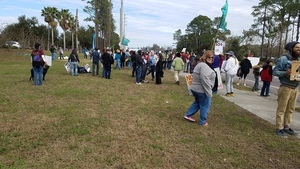 Gathering for Walk for Water & Speak for Springs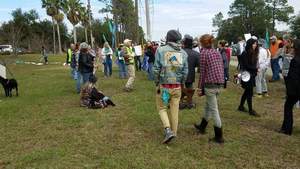 Pete Ackerman explains it all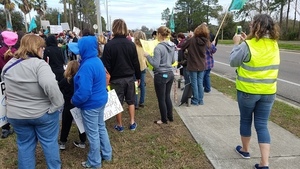 Merillee facebook livestreaming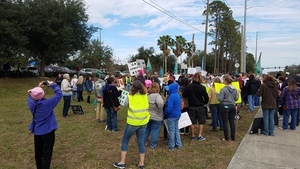 Some pink hats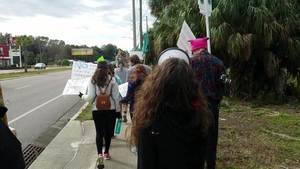 Marching to City Hall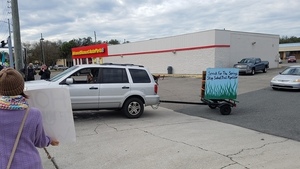 Speak for the Springs, Stop Sabal Trail Pipeline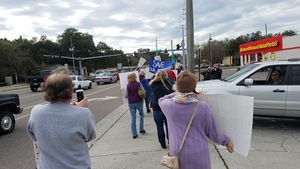 Save Our Springs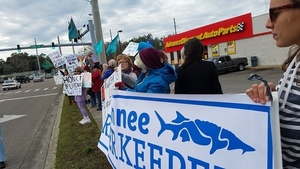 Suwannee Riverkeeper banner, Maxine, Harriett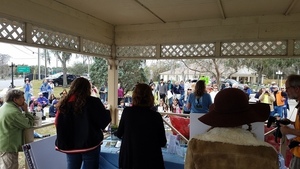 Merillee speaks at City Hall, Dunnellon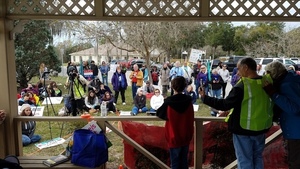 The future speaks

All generations listen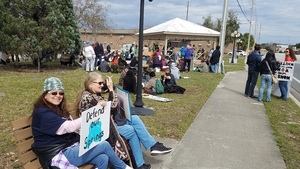 Defend Our Springs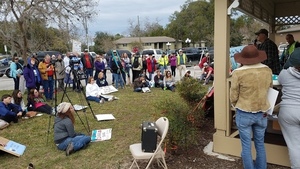 Robin Koon: Sabal Trail destroyed his family graves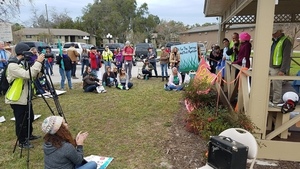 Megan asked to speak to her school board and they refused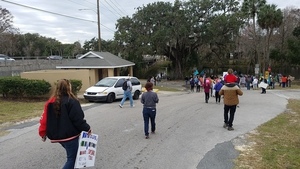 To the river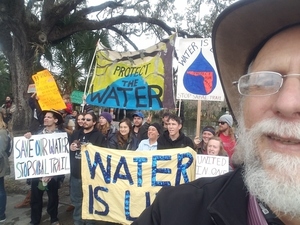 At the Withlacoochee (south) River
Short Link: