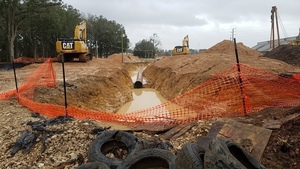 Is that pipe supposed to be wallowing in water? Is that end supposed to be in the water? What about the obvious erosion? Remember Sabal Trail is only burying its 36-inch pipe 36-inches deep most places. Erosion could expose it and make it even more likely to corrode.
WWALS video playlist and more pictures below.
-jsq, John S. Quarterman, Suwannee RIVERKEEPER®
You can join this fun and work by becoming a WWALS member today!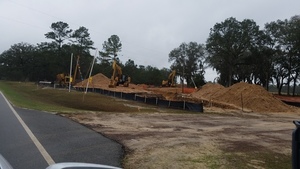 Tallokas Road n. of GA 122 30.9862648, -83.6529083

Red pipe half submerged, CR 146 30.9873115, -83.6536045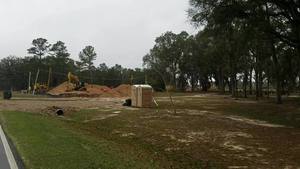 Movie: Tallokas Rd, CR 146 (111M) 30.9869130, -83.6539070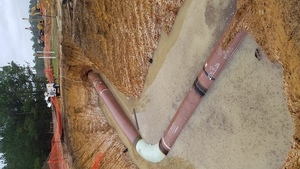 Wire on half-submerged red pipe, CR 146 30.9873211, -83.6535793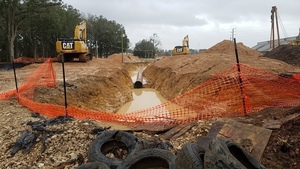 End of pipe in water, CR 146, towards Tallokas Road 30.9873162, -83.6535762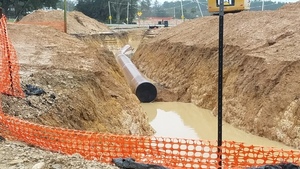 Closeup, red pipe end in water, CR 146 towards Tallokas Road, 30.9871061, -83.6534710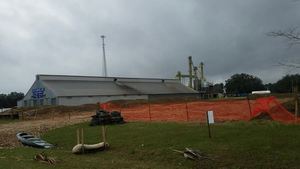 Movie: Erosion n. of GA 122, B.C.T. Gin Company (24M)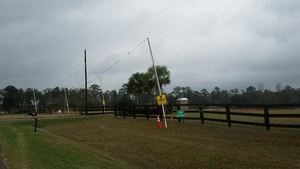 Movie: 5347 GA 122, (49M) 30.9818231, -83.6499029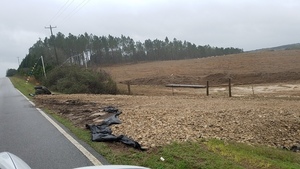 Tallokas Rd s. of GA 122 30.9818231, -83.6499029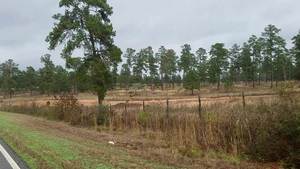 Movie: w. Tallokas Road s. GA 122 (25M) 30.9844940, -83.6524860
Short Link: