It sounded like a jet engine Wednesday evening, said a WWALS member as a pipeline let loose in Suwannee County. (Hear it for yourself in WWALS videos four days later.) Was it a leak? A planned release? A road construction break? We get no answers, just runarounds, from the federal and state agencies that permitted all the interstate natural gas pipelines into Florida. They passed the buck to Suwannee County Fire Rescue. At least Suwannee BOCC opposed the Sabal Trail pipeline and approved a solar farm.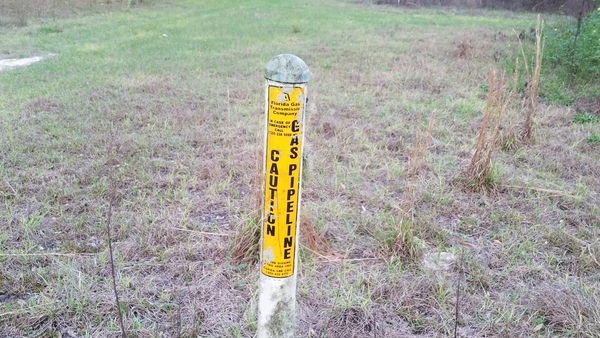 Photo: John S. Quarterman for WWALS 2018-02-25 of FGT at Suwannee Oaks Drive.
Neighbors preparing to evacuate February 21, 2018, confirmed the location: just north of 208th Street, at 30.071977, -83.042336, at the south edge of Suwannee Farms, where the Florida Gas Transmission (FGT) natural gas pipeline branches, north, southeast, and west under CR 349 and the Suwannee River.
Thursday morning I filed a report with the National Response Center (NRC) at 1-800-424-8802, as listed by the Pipeline and Hazardous Materials Safety Administration (PHMSA).
Then I called Suwannee County Emergency Management, who said they knew nothing about any pipeline leak or pipeline work, and they would send somebody out right away.
Checking FGT's online Informational Postings required by the Federal Energy Regulatory Commission (FERC), I found no recent Critical Notices and no Non-Critical notices for anything anywhere near that location. Yet people on the ground reported multiple FGT trucks Wednesday, near the site of road construction on CR 349. The neighbors had not received any notices from FGT, either.
When I called NRC back for an update that afternoon, the man said he just takes reports, and I'd have to call EPA. Why EPA, when I called PHMSA? He said NRC is also EPA. ( EPA NRC web page says NRC is staffed 24/7 by Coast Guard; Coast Guard NRC web page links to reports only up through Sunday, February 18, 2018. Who's on first?)
She's in Atlanta, said the EPA, and I would need to call Florida. Which turned out to be the Florida Department of Environmental Protection (FDEP) in Tallahassee. Who transferred me to FDEP Office of Emergency Response. At 4:36 PM, the recording said "Office hours are 9-5," leave a message or press 1 to be transferred to some sub-office. I pressed 1. Silence. Call disconnected.
A different FDEP Tallahassee receptionist sent me to FDEP Northeast Region in Duval County. Eventually I got through to a woman in a car who asked, "Are you calling about Wal-Mart"? No. "Are you calling about the school board?" No. "Talk to me." This was the first she'd heard of this incident. She said local fire departments usually handle pipeline leaks. She said I could send her an email report and she would look into it. I thanked her for being by far the most responsive person that day, and did that.
Meanwhile, Merrillee Malwitz-Jipson, Sierra Club's Organizing Representative working in north Florida, had called her PHMSA contact, who was not at his computer, his computer was down, and eventually she contacted another PHMSA person, who gave her a report that was filed by… me. She was still asking for a different report as I wrote this Friday 2018-02-23. She has also requested the call log for this incident from the Suwannee County Sheriff's Department, but has not received a call or email back from Emergency Operations Center.
The judge in WWALS vs. FDEP & Sabal Trail (October 2015) said we could not talk about safety, because the Pipeline Safety Act reserves that to the federal government.
Yet federal and state agencies know nothing and do nothing about pipeline safety when a pipeline just as big as Sabal Trail blows a leak in Suwannee County.
Why should Suwannee County Fire Rescue and local landowners and taxpayers be left holding the bag when it was FERC and FDEP that permitted these pipelines?
Sunday evening, February 25, 2018, I photographed and videoed the affected area of the FGT pipeline. There was still a loud noise coming from the ground in several locations, with a truck parked on the pipeline near Suwannee Oaks Drive, and two more at the corner of 208th Street and CR 349. There are more pictures on the WWALS website, and for the videos see below in this blog post.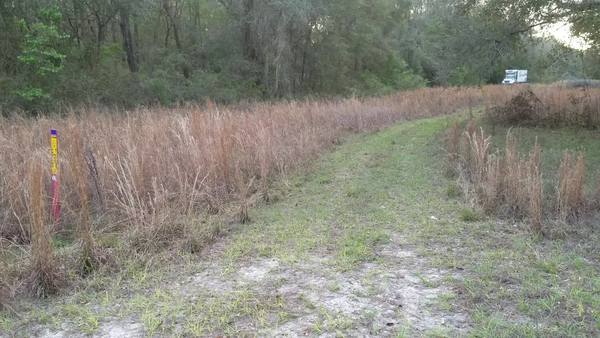 Photo: John S. Quarterman for WWALS 2018-02-25 of FGT Pipeline at Suwannee Oaks Drive, 30.070322, -83.035967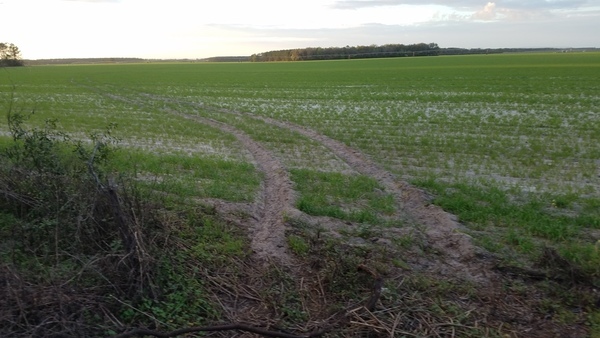 Photo: John S. Quarterman for WWALS of FGT pipeline 2018-02-25 at 208th St, 30.07197, -83.04233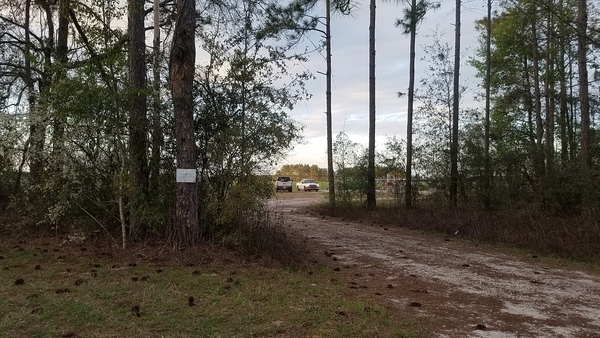 Photo: John S. Quarterman for WWALS 2018-02-25 of FGT pipeline at 208th St @ CR 349, 30.071752, -83.054506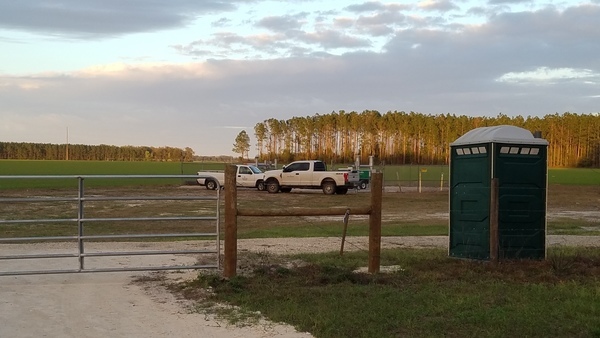 Photo: John S. Quarterman for WWALS 2018-02-25 of FGT pipeline at CR 349, 30.072188, -83.055021
Thank you, Suwannee Board of County Commissioners, for voting November 11, 2015 to oppose the Sabal Trail pipeline.
Thank you, Suwannee BOCC for approving April 18, 2017, Duke Energy Florida (DEF)'s 8.8 megawatt (MW) Suwannee Solar Farm next to its Suwannee River natural gas power plant.
DEF is also building a 75MW solar farm just across the Suwannee River in Hamilton County, right next to Sabal Trail, and plans to build nine more. Two such farms will produce more electricity than the two gas turbines left in Suwannee County. Eleven of them would produce more energy than the gas plant DEF is building at Crystal River. Solar has jobs pipelines don't: in planning, delivering, installing, and researching.
Drive up I-95 in South and North Carolina and you'll see solar farms Duke has been building for years. They produce more electricity than both of those Florida gas plants ever would.
Yet DEF is still filing with FERC and the DC Circuit Court, hoping to stop that Court's mandate to shut down the Sabal Trail pipeline.
Is there less sunshine in Florida than in the Carolinas?
Have you ever heard of a solar farm leaking or exploding?
Here is a WWALS video playlist.

Loud sound from FGT gas pipeline, Suwannee County, Florida, 2018-02-21-25
Videos by John S. Quarterman for WWALS Watershed Coalition (WWALS).
-jsq, John S. Quarterman, Suwannee RIVERKEEPER®
You can join this fun and work by becoming a WWALS member today!
Follow this link for a google map, which is also embedded below.
Short Link: