By permission of the landowners, WWALS will be cleaning up the site of Troupville, the previous county seat of Lowndes County, Georgia. Its nineteenth-century residents picked up everything and moved it when Valdosta was founded, so there's not much to see but beautiful riverfront, in Between the Rivers LLC, down to the confluence of the Little River with the Withlacoochee River. Unfortunately, there is trash, which we will clean up. We hope to have some history experts explaining what used to be there.
This cleanup is in conjunction with Keep Lowndes Valdosta Beautiful (KLVB) The Great American Cleanup, and is part of Waterkeeper® Alliance Cleanup Week.
When: 8:30 AM – Noon, Saturday, April 21, 2018
Gather at: Troupville Boat Ramp, 19664 Valdosta Hwy, Valdosta, GA 31602: on GA 133 off I-75 exit 18.
Park here to walk to the cleanup site.
No boat required, but if you want to bring a boat, you can put in here and paddle back.
GPS: 30.85131, -83.34743
Bring: Cleanup materials will be provided, but if you've got a trash picker, bring it along.
Free: This outing is free to everyone. We recommend you support the work of WWALS by becoming a WWALS member today!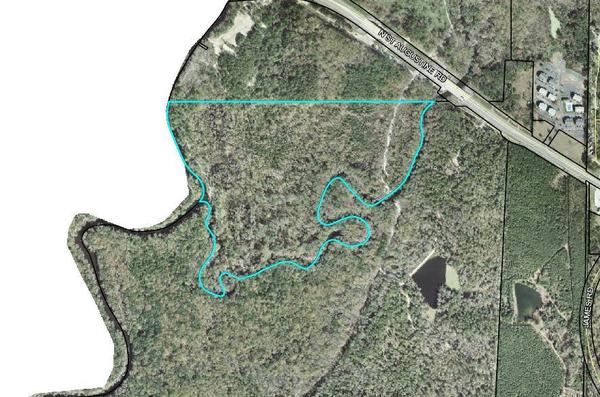 Site of Troupville at the confluence of the Little and Withlacoochee Rivers, Lowndes County parcel 0057 003, Between the Rivers LLC
Duration: 3.5 hours
Host: Bobby McKenzie
Contact: Bobby McKenzie
History: the site of Troupville actually extended upstream on both rivers beyond US 133, with much of it on the Little River now part of the grounds of Valdosta State Prison, and much on the Withlacoochee River owned by the City of Valdosta. Downstream of GA 133, which apparently follows the route of the old stagecoach road, Troupville Boat Ramp and the larger area owned by Valdosta-Lowndes Parks & Recreational Authority (VLPRA) are also on the site of Troupville. But the lesser-seen privately owned area south of the VLPRA land to the confluence is what we will concentrate on cleaning up.

Sketch of Old Troupville, GA by C.S. Morgan, in Ray City History Blog, 9 February 2014, Map of Old Troupville, GA with Notes on the Residents.
Backup: None.
More: For more outings and events as they are posted, see the WWALS calendar.
-jsq, John S. Quarterman, Suwannee RIVERKEEPER®
You can join this fun and work by becoming a WWALS member today!
Short Link: