Valdosta sewage discussed yesterday morning in Madison, and in the evening on TV and in the WWALS Water Quality Testing Committee meeting in Valdosta, and again this evening at the Madison BOCC. Emma Wheeler, WCTV Eyewitness News, 21 August 2018, Sewage spills prompt concern over Withlacoochee River safety,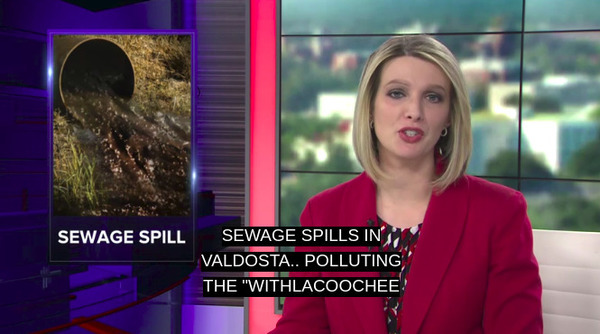 MADISON, Fla. (WCTV) — A North Florida community is fighting for cleaner water.

Community members in Madison are pushing for safer waterways. It stems from concerns over sewage spills at Valdosta's Withlacoochee Treatment Plant. The most recent of the spills happened in June.

Many of those concerned said their goal is to have no sewage spill into the river.

"These are public resources, they belong to us," said Thomas Potter with the WWALS Watershed Coalition. "It's our duty and our responsibility to make sure that they remain clean."…
Emma Wheeler shot some footage of WWALS Science Committee Chair Tom Potter in the gazebo at Four Freedoms Park just north of the Madison County Courthouse, and some quotes made it into her article.
"That river is a big source for recreation, a lot of people swim there, a lot of people live on there, a lot of people drink that water. So, there is a huge concern," said attorney Bo Hardee.

On Tuesday, Hardee held an open meeting to answer any questions about legal options. He said many of the concerns revolve around loss of personal business, like selling homes and river recreation, that has been impacted because of river pollution.

Hardee said on Wednesday the Madison County Board of Commissioners plans to discuss their options moving forward.

"Reevaluate what's going on, why is it happening and what can be done," Hardee said.
It's the first item under New Business on the agenda for the Madison BOCC 6PM meeting tonight:
Discussion Regarding City of Valdosta Sewage Spills
The WCTV article notes much of what Valdosta has already done, and quotes Valdosta Utilities Director Darryl Muse:
"I think most industries would be okay with .2 of one percent failure rate, but we're not. We're still working diligently, we want to get that number down as low as we can," Muse said.

Others said that's not enough.

"Hopefully these are small hiccups on the path to getting a system that essentially works flawlessly. In the meantime, these problems are still occurring," Potter said.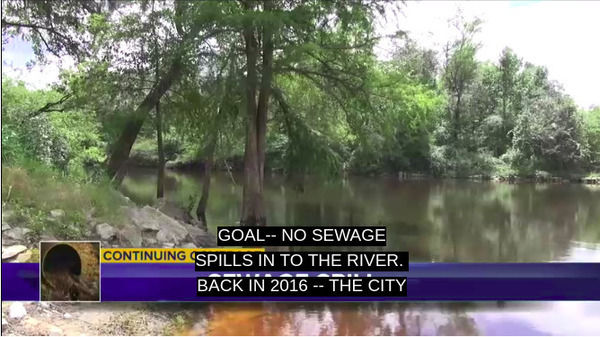 Muse sent a delegate to the WWALS Water Quality Testing Committee meeting later that same day, to talk about Valdosta's more recent spill into the Alapaha River watershed. We will be posting video of what he said, including answering the questions Tom Potter asked him yesterday evening.
Emma Wheeler said they preferred not to have me on camera yesterday, due to the previous day's Homerville pipeline explosion story, which I'm told aired, although I don't find it online yet.
-jsq, John S. Quarterman, Suwannee RIVERKEEPER®
You can join this fun and work by becoming a WWALS member today!
Short Link: