Erica and I were so busy this is the only picture we took at The Happening at VSU yesterday afternoon.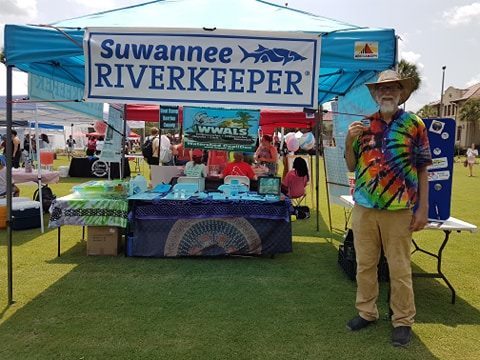 Many students came by, and a surprising number of them took intern flyers. We shall see how many of them apply.
We have a sheet full of signups to help with water quality testing.
We made contact with many organizations, some new to us.
Well worth while.
Erica McLeland not only took that picture, she helped set up and stayed until she had to pick up at day care. Steve Miller came by and helped a while. Don Thieme helped get stuff over to setup.
But next time I'm bringing a cart to haul the stuff.
-jsq, John S. Quarterman, Suwannee RIVERKEEPER®
You can join this fun and work by becoming a WWALS member today!
Short Link: