Thanks to Steve Nichols for having me on The Morning Drive with Steve Nichols, 105.9FM WVGA. We talked about water trails, paddle races, and the Sabal Trail pipeline federal eminent domain jury trials, which were being settled as we spoke. Also we hear the Naylor Boat Ramp will be finished soon by Lowndes County.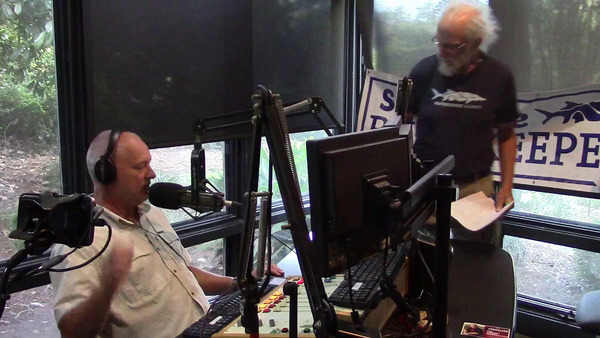 As I asked Steve about the three jury trials:
This is about federal eminent domain for the Sabal Trail pipeline.

SN: That's right.

Now they already built the pipeline. But for these landowners, they sued them for the eminent domain. They do not have a written agreement with the landowners. They have not paid them a cent. But they already built the pipeline. Does that sound right to you?

SN: They just went right through their land, without a settlement, without any conclusion there?

jsq: That's right.

SN: No, that don't sound right.
How about you? Does it sound right to you?
The results of those trials are in another post of that same day.
Here's the video:

Video: Paddle races, water trails, and Sabal Trail jury trials; Suwannee Riverkeeper on WGOV Radio
Video by Jonn S. Quarterman for WWALS Watershed Coalition (WWALS),
Steve and I talked about safety, a topic prohibited from discussion in the jury trials.
It turns out Steve and I agree that corporate greed is a problem, and corporate personhood should be revoked.
We also talked about:
-jsq, John S. Quarterman, Suwannee RIVERKEEPER®
You can join this fun and work by becoming a WWALS member today!
Short Link: