Some national news about the proposed phosphate mine in Union and Bradford Counties.
If the phosphate would not be processed in Union or Bradford Counties, as Jack Hazen says, the closest place with processing capability is the Nutrien (PCS) phosphate mine in Hamilton County, on the Suwannee River.
Judy Woodruff, 31 October 2018, PBS News Hour, Battle over phosphate mining roils small Florida town,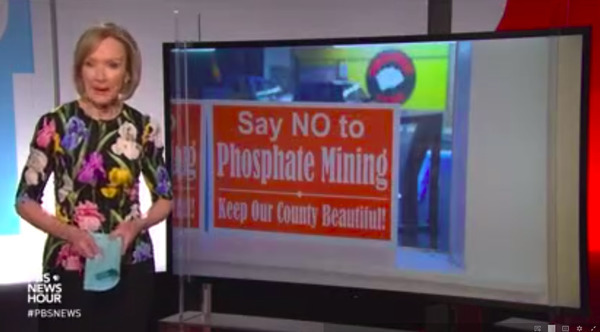 Laura Newberry:

Union County commissioners recently passed a one-year moratorium on mining permits, but Bradford County commissioners are still considering the mine.

Carol Mosley:

I heard Mr. Hazen told you not to listen to us because we are activists and outsiders. We live here too.

Becky Parker:

Building mines next to our residences will make our properties worthless.

Michael Roth:

Nobody wants it. Your people don't want it. The people that elected you don't want it.

Laura Newberry:

Despite the public outcry, the Bradford County commissioners voted to hire a consultant to advise them on Hazen's mining application.
Back in June U.C. Berkeley student Alan Toth posted a trailer of his film about environmental concerns embroiling a small town in North Florida, called Mining Phosphorus. He tells me art of his movie is in this PBS report. He asked me for high-quality versions of the videos I took for WWALS at Union and Bradford BOCC meeting, so I assume the clips in here from a Bradford BOCC meeting are WWALS video. For sure PBS was not at that meeting.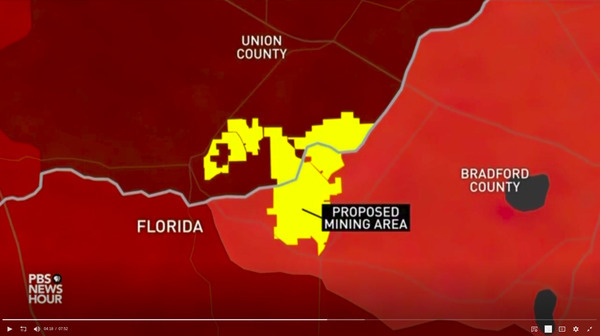 Both Toth and PBS did slightly over-simplify by referring to "a small town" when there are actually many small towns affected, especially Lake Butler in Union County, where the signs at the beginning of the PBS report are, as well as Starke in Bradford County. I believe Courtney Snyder lives near Worthington Springs, in Union County.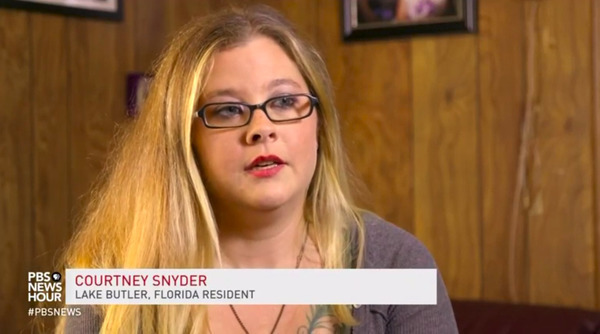 The PBS story would have been better without the reporter constantly making excuses for phosphate in fertlizer. It's not clear we do need any more phosphate, especially given that according to the Florida BMAPs we need to drastically reduce the use of fertilizer, for example by 83-92% in the Suwannee River Basin.
It's not just the miners' property that matters: what about everybody else's property rights? What if Jack Hazen wanted to put a nuclear waste dump on his property?
What are the limits to what you will tolerate, Bradford BOCC? Isn't what you've seen at the Mosaic mine in Bone Valley enough to know you don't want it?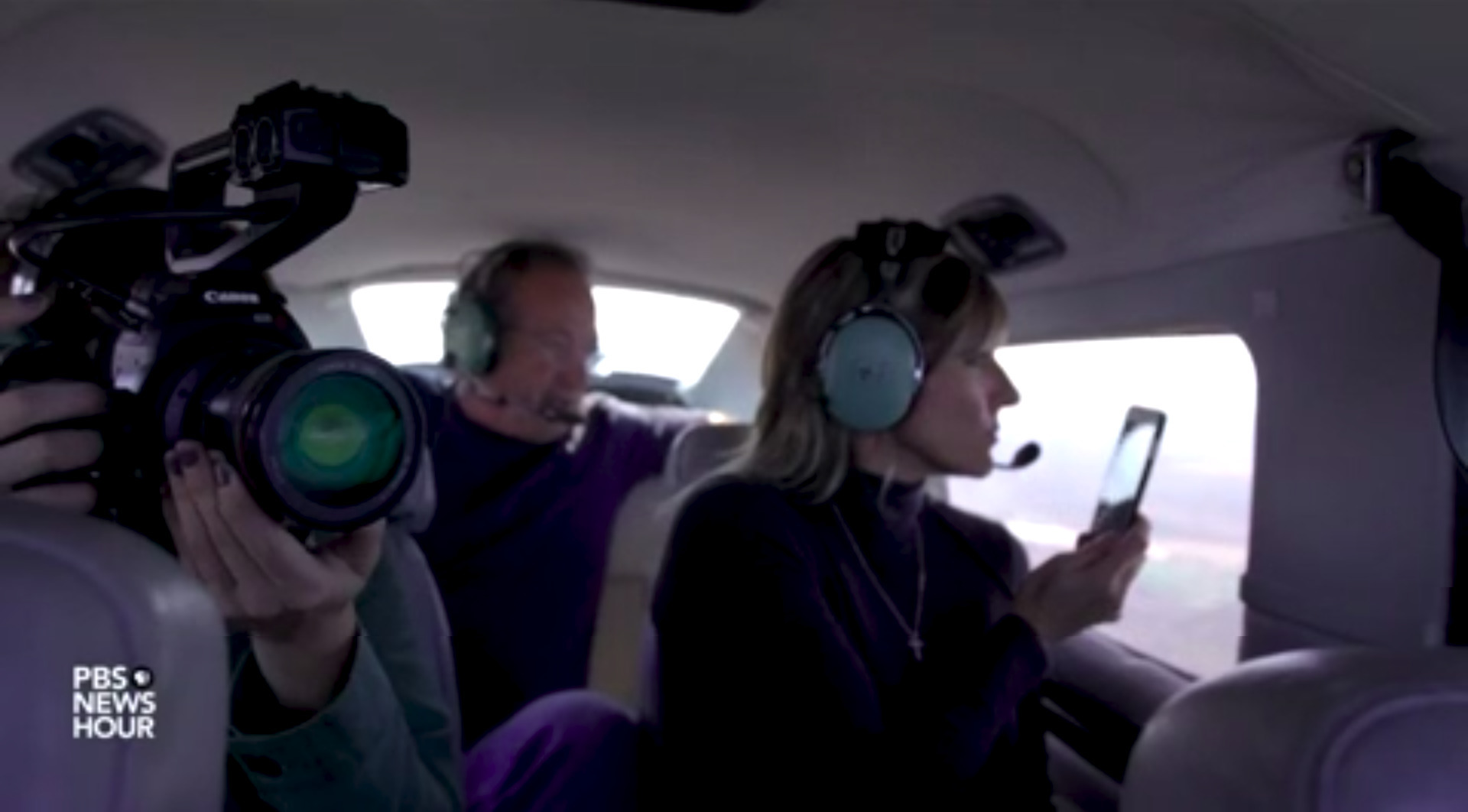 Andy Mele, Suncoast Waterkeeper
Is this really what you want?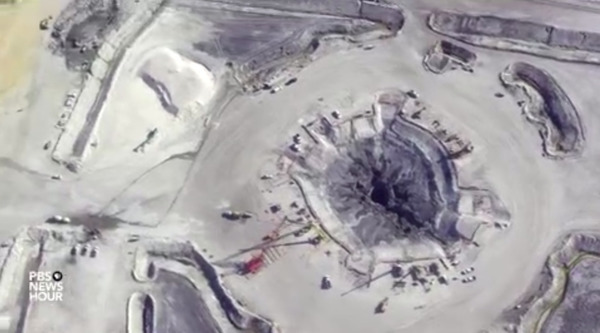 Mosaic Sinkhole
Maybe you should listen to Jim Tatum and all the others trying to save you from being like Bone Valley.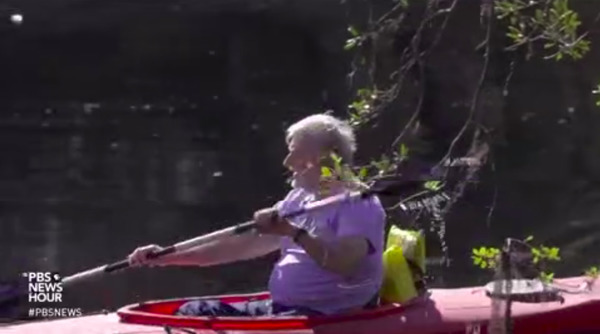 Jim Tatum
Anyway, national coverage! Yay!
-jsq, John S. Quarterman, Suwannee RIVERKEEPER®
You can join this fun and work by becoming a WWALS member today!
Short Link: