Received Friday, this Meeting Notice: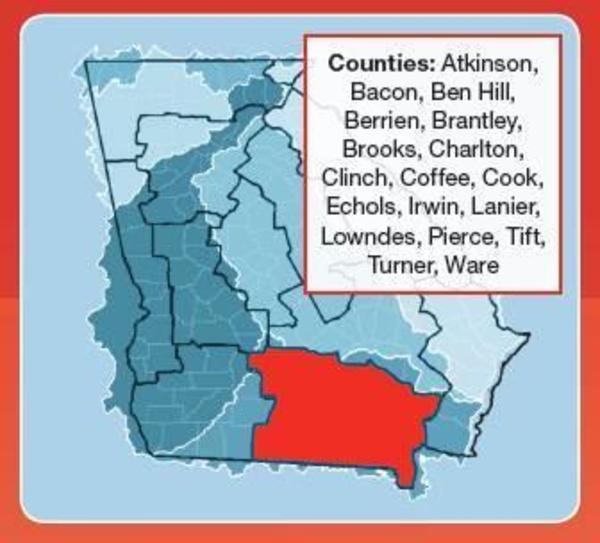 Announcement Date: March 1, 2019
TO ALL INTERESTED PERSONS AND PARTIES:

The Suwannee-Satilla Regional Water Planning Council
will hold a council meeting at the following date, time and location:

Wednesday, April 24, 2019
Registration: 10:00 A.M. – 10:30 A.M.

Meeting: 10:30 A.M. – 2:00 P.M.

41 AND Main
343 Main St. S,
Tifton, GA 31794

For additional information about the Suwannee-Satilla Regional Water Planning Council, please contact: Cliff Lewis, Georgia EPD Watershed Protection Branch, (229) 391-2410 or Cliff.Lewis@dnr.ga.gov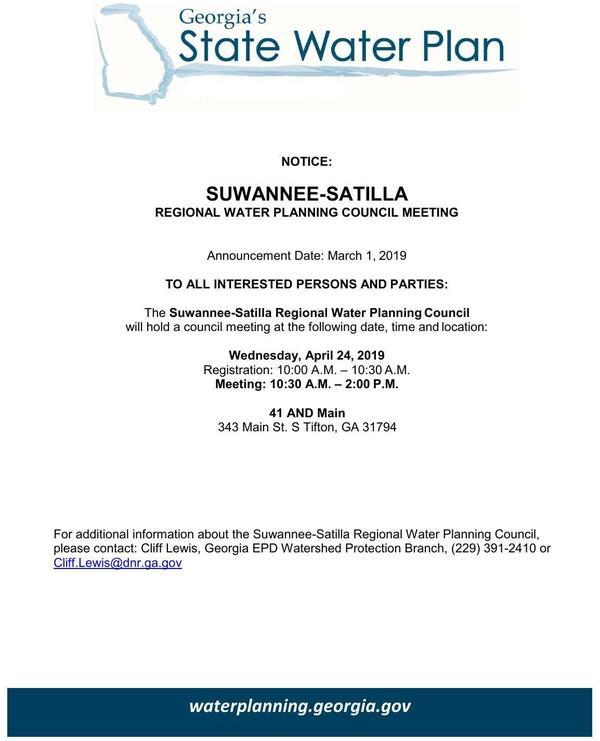 Floridians, don't mistake SSRWPC for being like Florida's Suwannee River Water Management District (SRWMD): it's not. These Georgia Regional Water Planning Councils have no staff, no budget, no pay, and no ability to fine anybody. They are purely for making and updating a regional water plan. Also unlike SRWMD, which is mostly about the Suwannee River Basin plus some other watersheds that also go into the Gulf, SSRWPC crams the Suwannee together with the Satilla and the St. Marys, which go into the Atlantic.
For much context about SSRWPC, see its website. See also previous WWALS posts about SSRWPC, including videos of some previous meetings.
-jsq, John S. Quarterman, Suwannee RIVERKEEPER®
You can join this fun and work by becoming a WWALS member today!
Short Link: