Update 2022-10-01: Good Water Quality, Withlacoochee, Little, Alapaha Rivers 2022-09-29.
Update 2022-09-25: High E. coli near One Mile Branch fish kill, and maybe fuel spill 2022-09-23.
Thursday WWALS test results are very good. The most recent Valdosta test results from Valdosta are for Monday, and they are also good.
But Friday WWALS found a fish kill in One Mile Branch starting at Valdosta State University. That is upstream from Sugar Creek and the Withlacoochee River. Later today we should have some E. coli test results from One Mile Branch.
Ashburn had yet another sewage spill a week ago into Hat Creek upstream on the Alapaha River, and High Springs had a spill Thursday a week ago near the Santa Fe River. Both were so small they probably had no detectable effect on river water quality.
So I would swim, boat, and fish in the Withlacoochee River downstream from the Little River Confluence. But I would avoid the Withlacoochee River from there up to Sugar Creek.

Fish Kill After Clean Withlacoochee River, Charts 2022-09-23
For context and the entire WWALS composite spreadsheet of water quality results, rainfall, and sewage spills, see:
https://wwals.net/issues/testing
Thanks to Jacob and Michael Bachrach for their usual Thursday Withlacoochee River test sites at Knights Ferry, Nankin, and State Line Boat Ramps.
We had only a bare skeleton crew testing this week because there has been no rain for a week. However, we should have some yesterday sample results from One Mile Branch ready later today.
Meanwhile, here's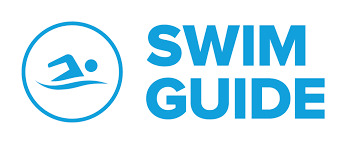 .

Map: Good Withlacoochee River, Swim Guide 2022-09-22
Thanks to Joe Brownlee and Georgia Power for a generous grant for water quality testing equipment and materials.
You or your organization could also donate to the WWALS volunteer water quality testing program.
Or maybe you'd like to become a WWALS water quality tester; please fill out this form: https://forms.gle/DzWvJuXqTQi12N6v7
-jsq, John S. Quarterman, Suwannee RIVERKEEPER®
You can join this fun and work by becoming a WWALS member today!
https://wwals.net/donations/

Knights Ferry Boat Ramp, Withlacoochee River 2022-09-22

Nankin Boat Ramp, Withlacoochee River @ Clyattville-Nankin Road 2022-09-22

State Line Boat Ramp, Withlacoochee River @ GA 133 2022-09-22
Short Link: