Update 2022-12-23: Videos: Troupville Nature Park and River Camp, Trash, Cleanups –Helen Tapp & Suwannee Riverkeeper @ Scott James Radio 2022-12-15.
Suwannee Riverkeeper will talk trash, parks, creeks, and rivers on Scott James Talk 92.1 FM radio tomorrow morning, Thursday, 8:30 AM.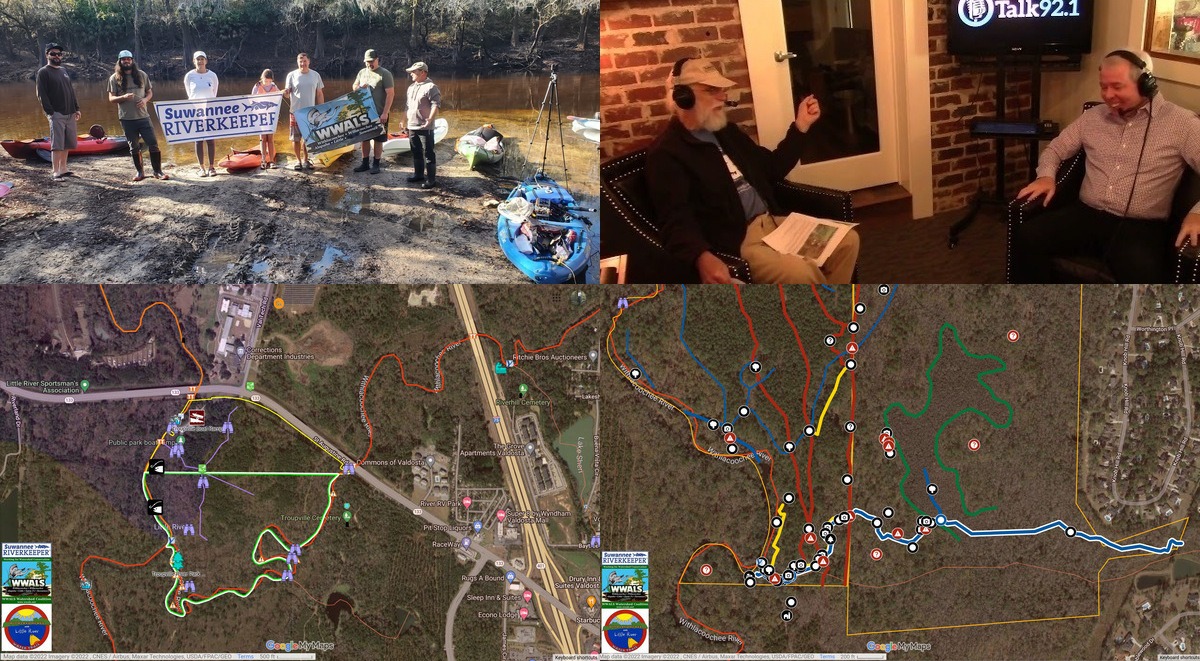 Withlacoochee River cleanup, Radio, Troupville park land purchase, Langdale Park trail clearing
Topics discussed will probably include:
For more about the trash situation, see:
https://wwals.net/issues/trash
For more WWALS outings and events as they are posted, see:
https://wwals.net/outings/.
WWALS members also get an upcoming list in the Tannin Times newsletter.
-jsq, John S. Quarterman, Suwannee RIVERKEEPER®
You can join this fun and work by becoming a WWALS member today!
https://wwals.net/donations/
Short Link: