A paddle so brief we went past and had to float back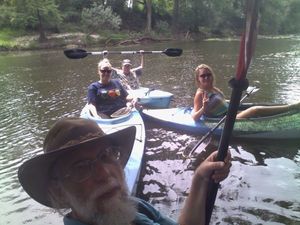 down the Withlacoochee River to where the Sabal Trail pipeline proposes to cross.
Winnie Wright of WCTV interviewed us at the US 84 bridge median while we were preparing to put in; don't know if it aired.
Update 2015-08-28: WCTV story online.
See previous post for pictures of the put-in. It has everything: steep rocks, thorny Smilax vines, poison ivy, and wasp stings! Yes, this is Continue reading →