The National Wetlands Inventory (NWI) by the U.S. Fish and Wildlife Service (FWS) provides data on wetlands throughout the country, plus a mapper, from which I've pulled these stills of the Suwannee River Basin.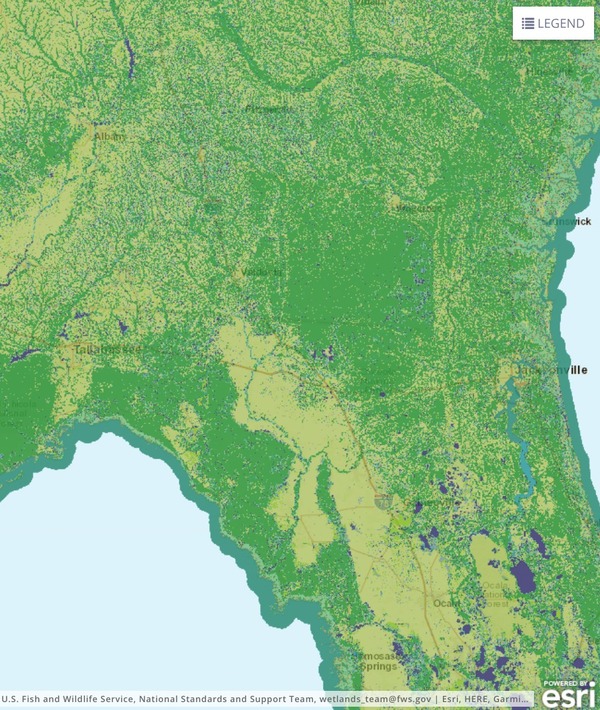 I used a topo map as background.
Phosphate Mines
One that already exists, and where another one wants to be.
All those straight lines don't look natural, because Continue reading →