The National Wetlands Inventory (NWI) by the U.S. Fish and Wildlife Service (FWS) provides data on wetlands throughout the country, plus a mapper, from which I've pulled these stills of the Suwannee River Basin.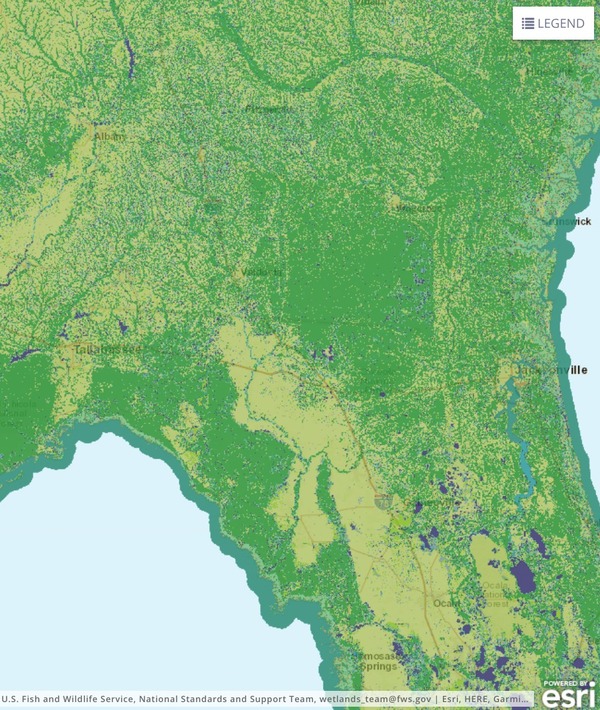 I used a topo map as background.
Phosphate Mines
One that already exists, and where another one wants to be.
All those straight lines don't look natural, because they're not. This is the Nutrien (formerly PCS) phosphate mine that just got its five-year permit renewal in Hamilton County, Florida, next to the Suwannee River. White Springs is in the bottom center of this map, with White Sulfur Springs, one of the first tourist attractions in Florida, now dry. The mine says they had nothing to do with that.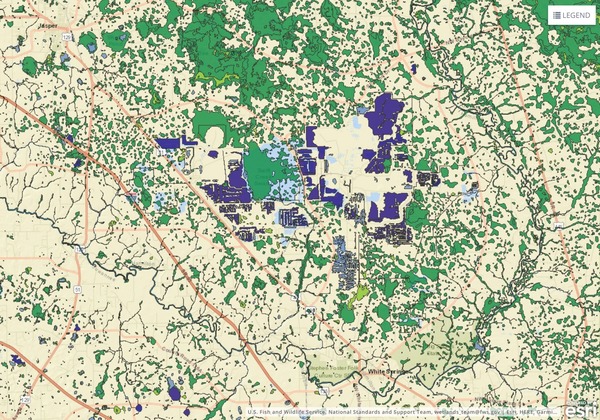 This is where local mine proponents want to gouge their HPS II phosphate mine in Union and Bradford Counties, Florida, straddling the New River, upstream from the Santa Fe and Suwannee Rivers.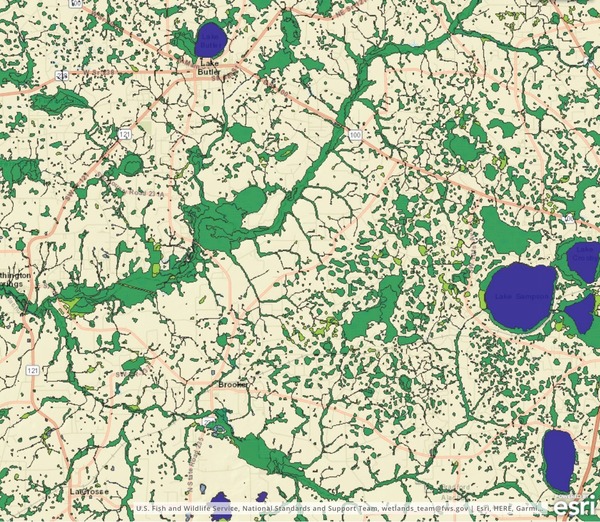 Sections
Four cross-sections, north to south, in Georgia and Florida, of the Suwannee River Basin.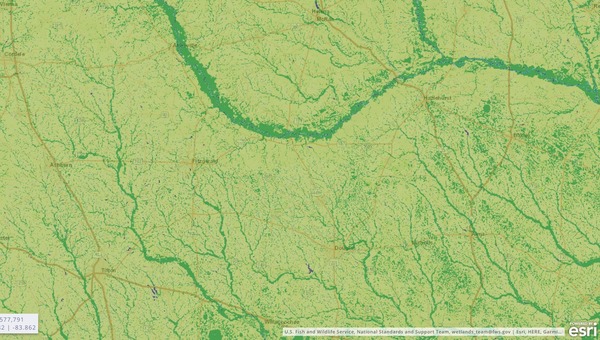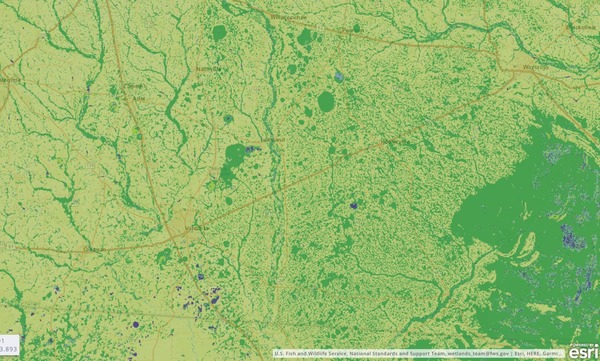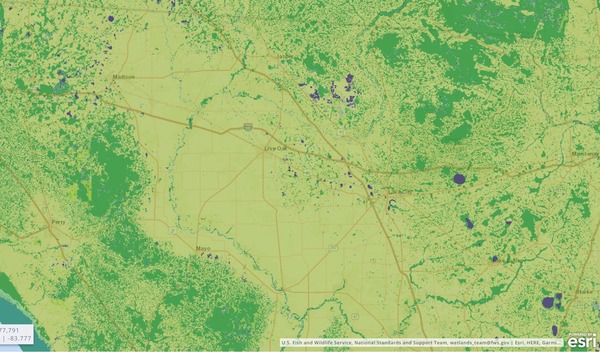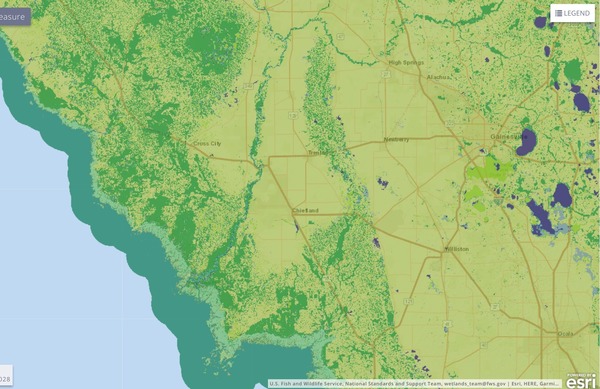 Detail
And a few detail maps.
No wonder they called it the land of the Creeks.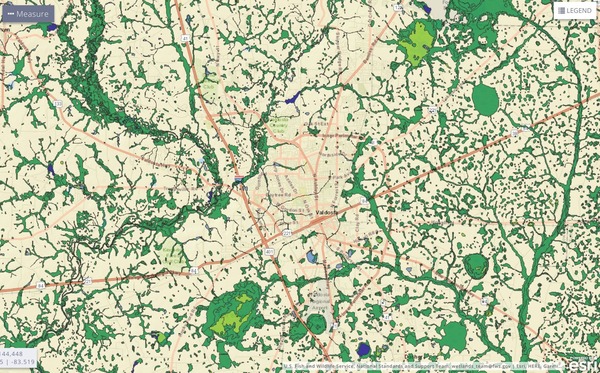 Here a few weeks ago WWALS had a 50-person cleanup at the site of the former county seat of Lowndes County, Georgia, at the confluence of the Little River with the Withlacoochee River.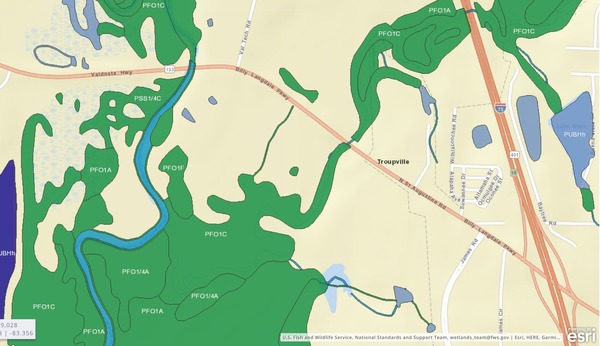 Also visible is the confluence of Turket Creek with the Alapahoochee River, which forms the Turket Creek Waterfall.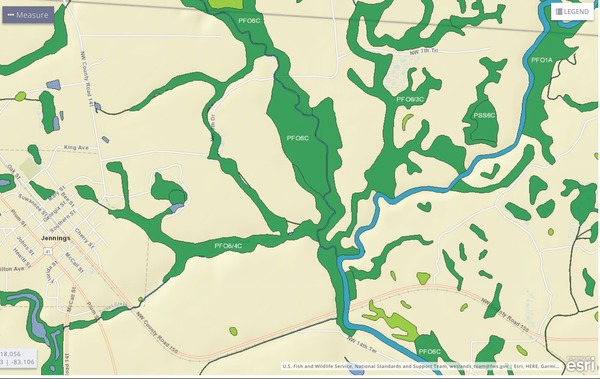 -jsq, John S. Quarterman, Suwannee RIVERKEEPER®
You can join this fun and work by becoming a WWALS member today!
Short Link: