Now is not a good time to stay overnight in the Okefenokee Swamp, or to travel at night between Fargo and Moniac, because of smoke.
Lightning started the West Mims fire Thursday, apparently west of Moniac, Georgia in Baker County, Florida. That was in the St Marys River watershed, but the fire has since expanded west and north into the upper Suwannee River watershed and Ware County, Georgia. According to today's update from InciWeb, the Incident Information System, the fire now involves 13,000 acres and is only 3% contained. Even with 110 firefighters and a variety of equipment, the estimated containment date is two months from now: "Thursday June 15th, 2017 approx. 12:00 AM". It is a southern fire forest, after all.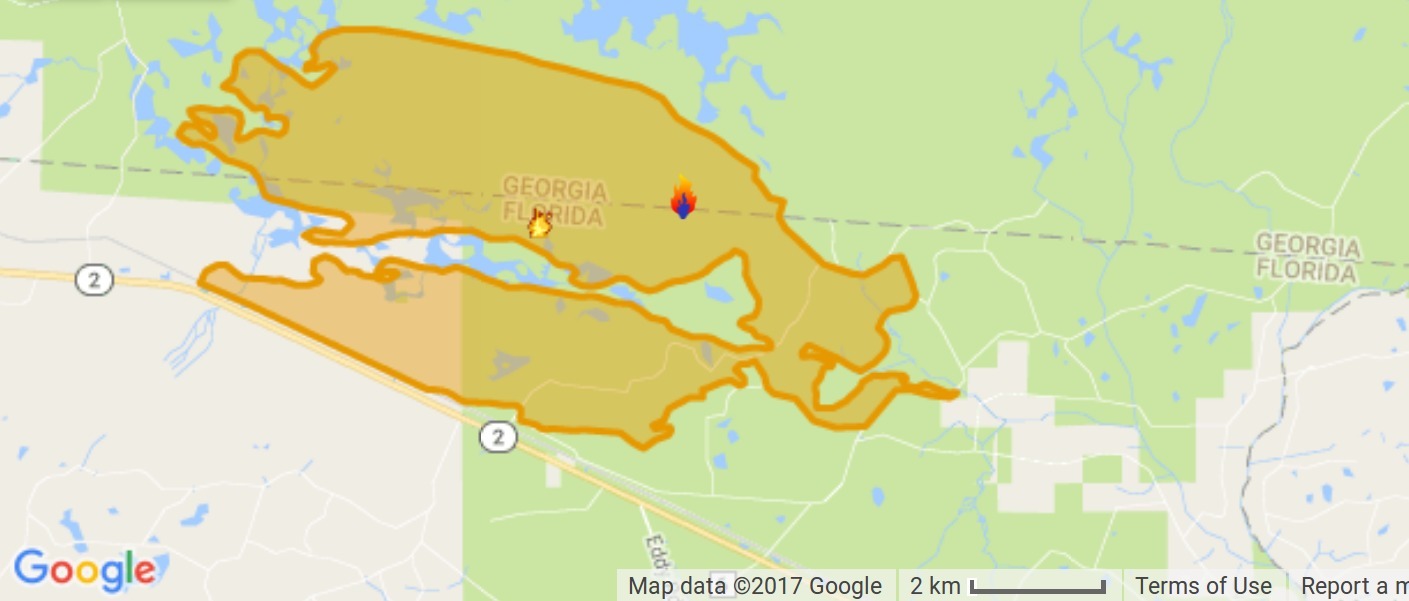 Map from InciWeb 2017-04-15. Approximate Location 30.574 latitude, -82.323 longitude.
It's probably best not to go there at night, since InciWeb says: Continue reading →