Adel, Georgia, April 28, 2022 — For the 8AM, Saturday, April 30, 2022, BIG Little River Paddle Race, ticket sales remain open until 5PM Friday, available only online. Join us for a three-mile paddle down the idyllic blackwater Little River into Reed Bingham State Park, between Adel and Moultrie, Georgia. Tickets are $30 per boat online only at wwals.net. See
https://wwals.net/pictures/2022-04-30–blrpr/
You could win in any of a dozen categories, including $100 First Prize. But you are not required to race: it's a nice spring paddle anyway! Lunch will be provided. You can just paddle along this scenic three-mile stretch of tea-colored river on the Withlacoochee and Little River Water Trail among cypress trees, turtles, birds, and yes, alligators. (Don't pet the alligators and they aren't likely to bother you.) This race also has fierce competitors, with one past winner finishing in barely more than half an hour.
Nobody beat the previous fastest winning time, so this year if somebody does, they will get an additional $200 prize. Winners in other categories each get a special gift.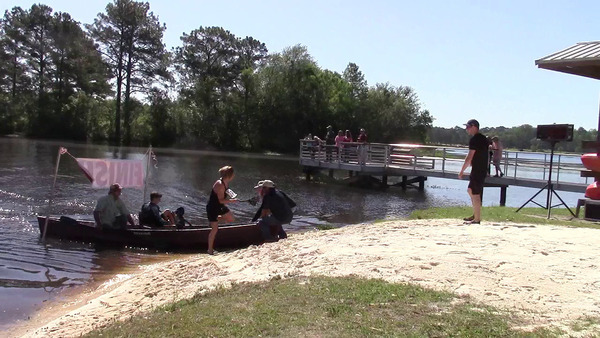 Photo: Gretchen Quarterman, of Clay York finishing the BIG Little River Paddle Race 2019.
The race will start Continue reading →