Water quality is worse upstream of Valdosta's Withlacoochee WTP and far downstream of its Mud Creek WTP, according to Valdosta's most recent data, received last week in response to a Georgia Open Records Act (GORA) request from WWALS. This is the recent data I mentioned in the tour of Valdosta WTPs.
Does this data mean Valdosta is perfect and will never spill again? Nope. But it does mean there's more than one source of fecal coliform and E. coli. We need to find those other sources, which is one reason WWALS is starting a water quality testing program.
Valdosta's smaller WTP is in the Alapaha River Basin.
The WTP is the image left of top center, St. Augustine Road is the green diamond top left, Johnson Road is the grey diamond below and left of top center, and GA 135 Alapahoochee is the grey diamond bottom right.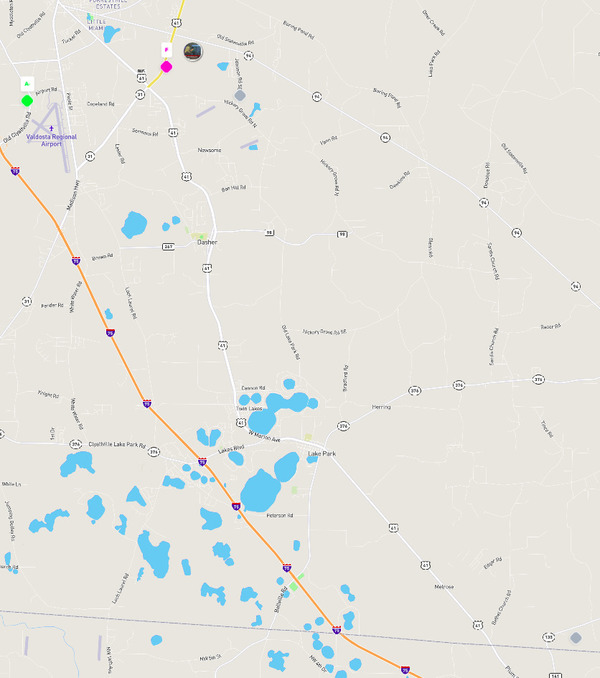 100 and 10 are good readings for Fecal Coliform and E. coli, upstream of the Mud Creek WTP. Continue reading →