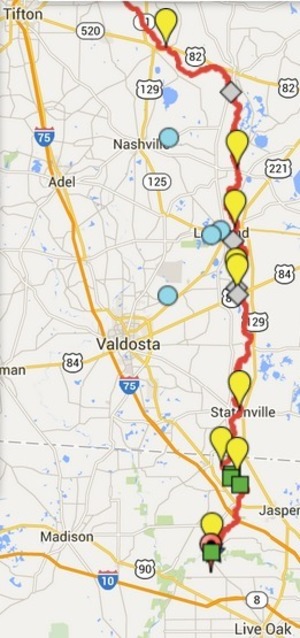 WWALS Watershed Coalition, Inc.
a 501(c)(3) nonprofit corporation
3338 Country Club Road #L336
Valdosta, GA 31605
17 November 2014
Re: Alapaha River Water Trail
Dear Neighbor,
You are invited to an organizational meeting for the Alapaha River Water Trail by WWALS Watershed Coalition (WWALS). This updates and slightly extends the old Alapaha Canoe Trail from the 1970s, with new map, brochure, and website in the making.
When: 1-4PM Saturday December 13th 2014
Where: Gaskins Forest Education Research Center
Address: 3359 Moore Sawmill Rd, Alapaha, GA 31622
We look forward to hearing your experiences and ideas. There will also be brief presentations about WWALS and the Water Trail, about Georgia River Network criteria for listing the Alapaha River Water Trail, about Florida's Suwannee Wilderness Trail, and about boating, swimming, fishing, birding, and cleanups on the river and the lakes. Plus many volunteer opportunities!
Your neighbor,
Alapaha River Water Trail Committee
wwalswatershed@gmail.com
/maps/alapaha-river-trail
WWALS is an advocacy organization working for watershed conservation of the Willacoochee, Withlacoochee, Alapaha, and Little River Systems watershed in south Georgia and north Florida through awareness, environmental monitoring, and citizen advocacy.
Short Link: