Update 2016-03-24: Pictures.
A few potholes never stopped us from paddling!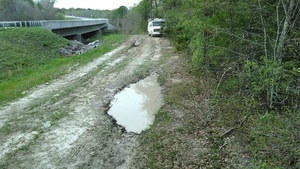 Come on down to Staten Road Bridge 9AM tomorrow, Sunday 20 March 2016; follow this link for details. Yes, Langdale Park will be closed, but VLPRA has made arrangements for us to get in. (facebook event, meetup)

Staten Road has always been a put-in for carrying boats from the vehicles to the river. Just don't drive too close, and you'll be fine. We'll park temporarily just off Staten Road, put the boats in, shuttle most of the vehicles to Langdale Park, drive back in a few cars, and paddle downstream. Bring your personal flotation device, paddle, warm clothing, change of dry clothing, water, and snacks.
The river is up about a foot in the past day or so due to the recent rains, leveling out at just under five feet on the Skipper Bridge guage, a bit upstream from our put-in. That's quite a bit lower than in the pictures of 28 February 2016, and close to when I took pictures 27 December 2015.
It's just under 8 feet on the US 41 guage, a bit upstream from our take-out. That's almost three feet higher than 3 October 2015, when there was a log jam above the bridge at the Country Club. Looks like we'll probably be able to float over that this time.
-jsq
You can join this fun and work by becoming a WWALS member today!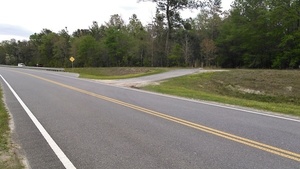 Entrance: dont go farther than the red vehicle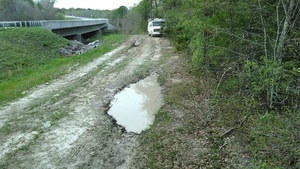 Because potholes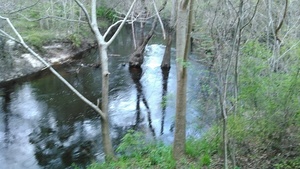 The river is moving fast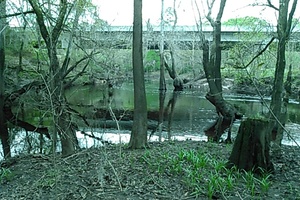 And is accessible by foot, as usual


Panorama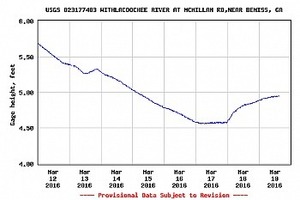 USGS 023177483 Skipper Bridge Withlacoochee River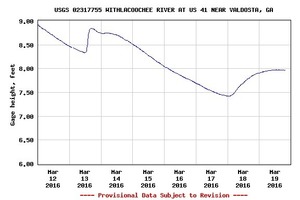 USGS 02317755 US 41 Withlacoochee River
Short Link: