Did Sabal Trail's contractor have a permit to scrape off that topsoil in this contractor yard in Brooks County, GA? Are those bags of stuff the drilling mud Sabal Trail is leaking up into the Withlacoochee River only a few miles from there? Are those temporary buildings setting up for supplying Sabal Trail across all of Spread Three from Mitchell County, Georgia across the Suwannee River to Suwannee County, Florida?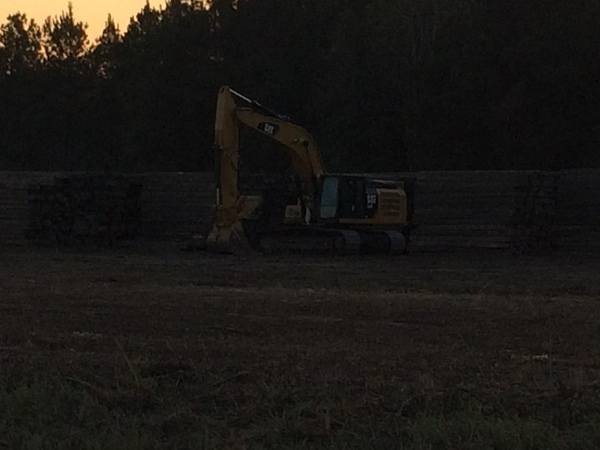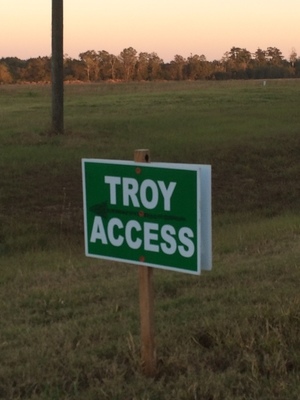 Thanks to a WWALS ally for taking these pictures late Friday afternoon. The evening gloom seems appropriate.
The "Troy Access" sign presumably indicates Troy Construction, as in Pipeline News, March 2016, Sabal Trail Pipeline lands contractors,
"Troy Construction has been awarded a contract for spread three;"
Spread Three starts in Mitchell County and runs through Colquitt County across the Ochlockonee River, through Brooks County and Okapilco Creek, and into Lowndes County across the Withlacoochee River where Sabal Trail is leaking drilling mud up into the riverbottom. Spread Three continues through Hamilton County, Florida across Jumping Gulley Creek, and then under the Suwannee River into Suwannee County, apparently to I-10.
This contractor yard, right in the middle of Spread Three, is at 30.762959, -83.553663 in the Brooks County Industrial Park.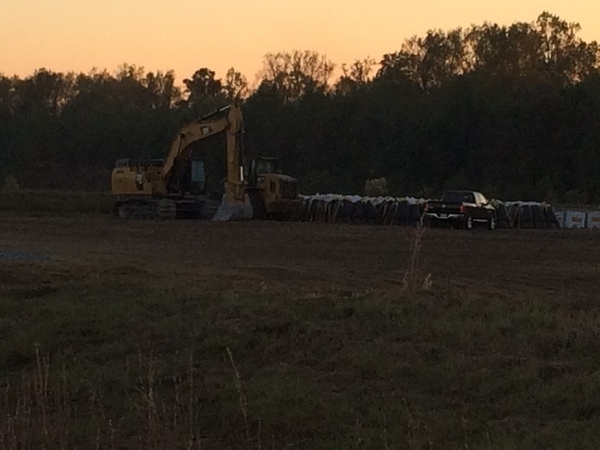 According to the Brooks County Development Authority:
The Brooks County Industrial Park consists of 250 acres (expandable to 471 acres) strategically located in southern Brooks County with direct access to GA Highway 333. Located approximately 0.3 miles east of US Highway 221, 1 mile south of US Highway 84 (Quitman, GA), 14 miles west of Interstate 75 (Valdosta, GA) and 24 miles north of Interstate 10 (Madison, FL), the industrial park is within one day's driving distance of 16 states.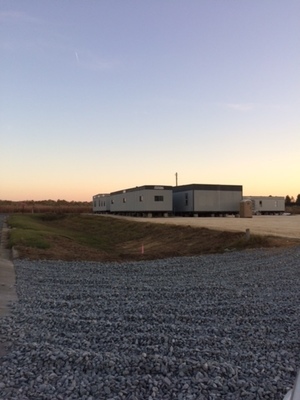 Here's hoping Brooks County can find better industry than this for their industrial park.
And this Brooks County contractor yard may help explain why the two contractor yards in Lowndes County were empty when WWALS flew over them 22 October 2016.
-jsq
You can join this fun and work by becoming a WWALS member today!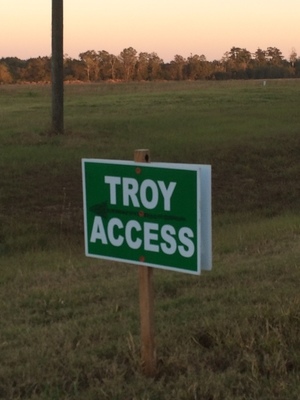 Troy Access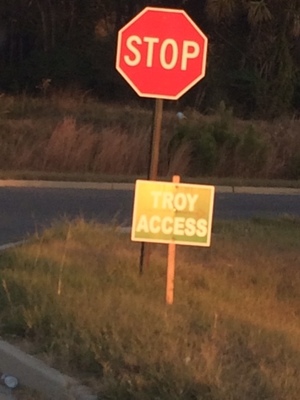 Troy Access with Stop sign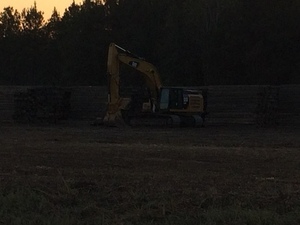 Backhoe and materials

Backhoe, bags of materials, black truck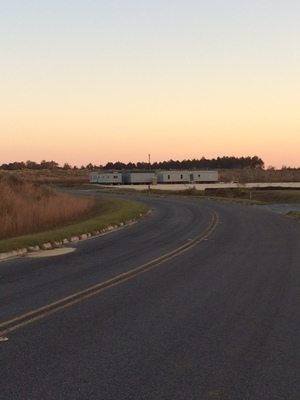 Temporary buildings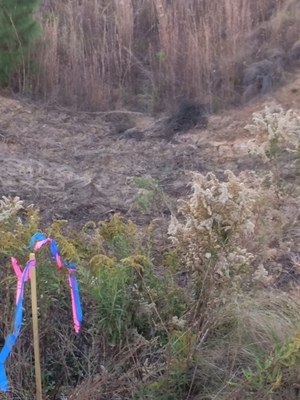 Disturbed soil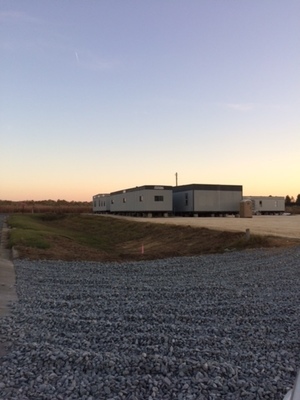 Gravel and temporary buildings

Ladder and temporary building

Backhoe and electric power
Short Link: