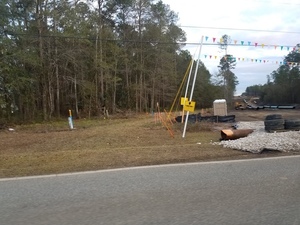 Sabal Trail's 100-foot gouge makes the old pipeline right of way look like nothing, across Lowndes County, Georgia; pictures by John S. Quarterman for WWALS on 12 December 2016, with videos and a google map.
Troy Access signs start on Nankin Road shortly after you come up from Florida.
Rocky Ford Road is the most obvious pipeline crossing. You can see all the way to it from Barrett Coody Road.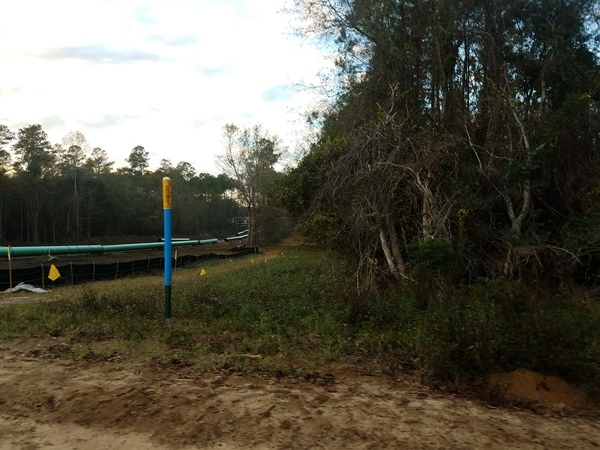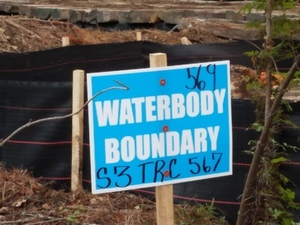 Watkins Road has a stream crossing, labeled S1TRC567 on Sabal Trail alignment map 1657-PL-DG-70197-240 and S3TRC567 569 on the sign at the site.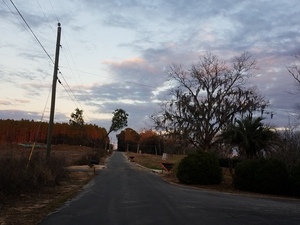 Lowndes County recently paved Phillips Road, with curb and gutter through its tree canopy. You wouldn't know there was a pipeline down there unless you looked at the above alignment map, or you drove almost to the end of the road.
For many more pictures, see the WWALS website, along with the corresponding Sabal Trail alignment maps.
For context, see Sabal Trail maps digitized. For much more context, see /issues/stt/.
-jsq
You can join this fun and work by becoming a WWALS member today!
Here is a
video playlist
.
Follow this link for the google map, and it's also embedded below.
Short Link: