Water, Agriculture, Forestry, and WWALS, by WWALS Executive Director Gretchen Quarterman, and recent advocacy (BMAPs, Bill Gates, Pilgrim's Pride, phosphate mines, Wanee, Sabal Trail, and solar power) by Suwannee Riverkeeper John S. Quarterman, at the Florida Native Plant Society Sparkleberry Chapter in Branford, Suwannee County, Florida, on the Suwannee River.
When: 6:30 PM 9 May 2017: 30-45 minutes plus Q & A
Where: Hatch Park, 403 SE Craven St., Branford, FL 32008
Host: Sparkleberry Chapter, Florida Native Plant Society
"Serving Suwannee, Dixie, Gilchrist, Lafayette and Taylor Counties."
Event: facebook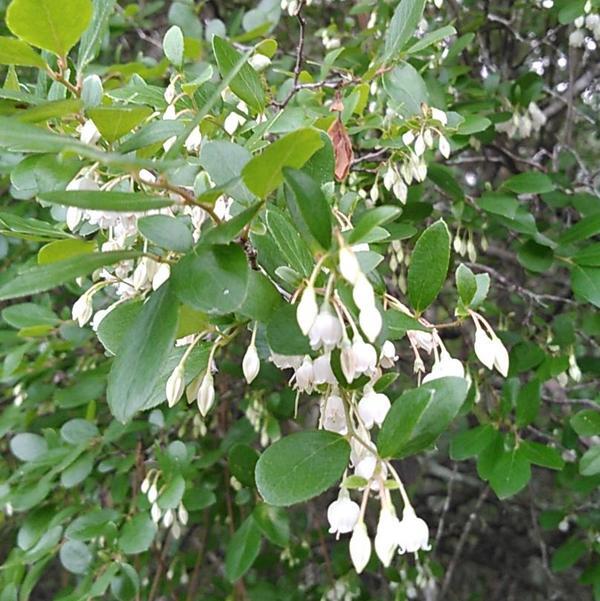 Vaccineum Arboreum, tree huckleberry, sparkleberry
Hatch Park is easy walking distance from Ivey Memorial Park, where the June 10 WWALS Paddle Outing from Ft Macomb to Branford will take out.
Earlier, on May 20th, we'll paddle from White Springs to Swift Creek, also on the Suwannee River.
Come practice your paddling this Saturday, April 29th, in the Fifth Annual BIG Little River Paddle Race at Reed Bingham State Park between Adel and Moultrie, Georgia; that's only a two hour drive from Branford.
See the WWALS calendar for more outings and events, including Suwannee Riverkeeper on the radio this Thursday, April 27, 2017.
-jsq, John S. Quarterman, Suwannee RIVERKEEPER®
You can join this fun and work by becoming a WWALS member today!
Short Link: