Update 2023-06-22: More Pictures: WWALS on The Rocks between Lakeland and Hotchkiss, Alapaha River 2015-07-11.
Pictures by Gretchen Quarterman of the 11 July 2015 WWALS outing on the Alapaha River.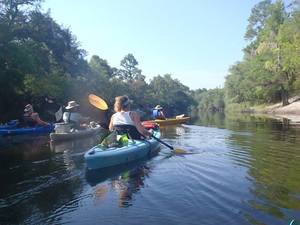 Happy paddlers and an owl!
Lots more outings coming up, from the Little River to the Suwannee, the Alapaha again (continuing our exploration of the Alapaha River Water Trail), to Grand Bay, the Okefenokee Swamp, and of course the Withlacoochee River, where we went most recently last month.
-jsq
You can join this fun and work by becoming a WWALS member today!
From Gretchen's facebook album.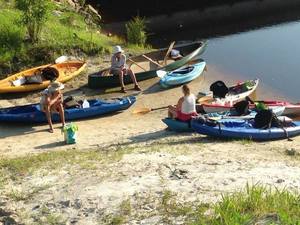 Continue reading →