Also boating, deadfalls, steam engine, and rapids. Diane Shearer presented slides about the Alapaha River of her homeland, 31 March 2012 at Georgia River Network Weekend for Rivers, and said:
Right there at Alapaha, where it's been clearcut behind it. This is one of the main problems of the river: there used to be nothing on that shore there but huge cypress trees and tupelo trees, and that's almost gone everywhere. And that's one of the great dangers to this river, is agricultural runoff, the fact that people can suck all the water out of it they want to, for irrigation and those sorts of things.
The video starts a minute or two into her presentation; for some stills of some of her earlier slides, see "A-lap-a-WHAT?" by Diane Shearer @ Weekend for Rivers by Georgia River Network 31 March 2012. I also have some pictures from May of numerous bridges of the Alapaha River in its far upstream reaches, which I will post.
Here are some the places Diane mentioned, most of which you can find on the Alapaha River Water Trail map; the ones that aren't in there now, we will add:
GA 90 outside Rebecca in Turner County.
US 129 in Irwin County going to Ocilla, heading into Alapaha
The US 82 bridge is a popular place for cleanups, such as the one of 27 September 2014. It's also the upstream beginning of the Alapaha River Water Trail.
Clearcut near Alapaha.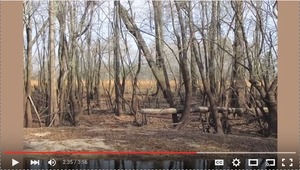 Probably wouldn't be hard to find this one by using the historic maps feature of Google Earth.
Old steam engine left from a sawmill operation.
I've been told it's actually on the Willacoochee River slightly upstream from its confluence with the Alapaha River west of Willacoochee, GA.
Deadfalls in the Alapaha River south of Alapaha.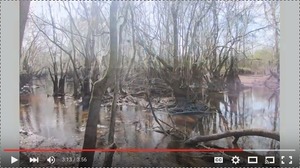 Yet if the water is high enough, you can float right over them, as we did on the 17 January 2015 WWALS outing from US 82 to Rowe Town Church Cemetery. On 18 April 2015 we continued down from there to GA 135.
She didn't name it, but that's what the pictures look like. We went there 25 May 2015 with Gwyneth Moody of Georgia River Network.
WWALS boated from Lakeland 11 July 2015 down to Hotchkiss Road.
The Rocks between Lakeland and Mayday
She didn't name the rapids, but The Rocks seem to be the ones pictured. Diane remarked that three feet of water would be good for these middle stretches of the river. However, Chris Graham and a few friends went from Burnt Church south of Lakeland to Hotchkiss Road, 20 June 2015, when the Statenville gauge read 1.91 feet. Chris did say he would have prefered a little more water.
WWALS did an outing from Hotchkiss Road on down to the CSX railroad bridge just below US 84, 24 August 2014, when the Statenville gauge read 1.2 feet. There was some dragging of boats across rocks on that one.
The WWALS Summary Water Level Table recommends at least 2′ on the Statenville gauge.
The video of Diane Shearer's presentation was made and is hosted by Georgia River Network, but I found them in an article, South Georgia residents hope to preserve the historic Alapaha gym, by Jeremy Roberts, examiner.com, 16 July 2013.
-jsq
Short Link: