This evening in Adel, come to the IHOP for the annual report and election of (some) board members at the WWALS membership meeting, and the annual election of officers and other business at the quarterly board meeting.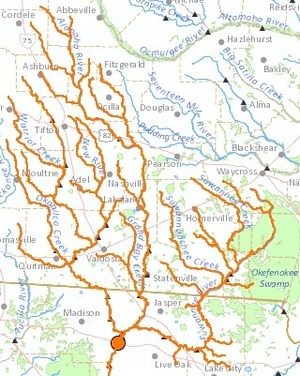 When: 7PM WWALS Annual Meeting
7:30 PM WWALS Quarterly Board Meeting
Where: 1200 W 4Th St, Adel, GA 31620-2911
Here's the IHOP's own web page.
Agendas: See previous post
What: From the July 2016 Tannin Times, the WWALS membership newsletter:
"The Annual Membership meeting is Wednesday, July 13th at 7:00PM at the IHOP in Adel. Members will receive and and review the annual report, and we will hold the election of board members. All WWALS members are encouraged to attend and those who attend are eligible to vote in the election. The nominating committee met on Friday May 27th and discussed the slate of potential candidates and officers. Officers will be elected at the quarterly board meeting at 7:30 PM."
You can help: Come to the meeting, apply to join a committee (or the board), become a member, or start by participating in activities such as outings.
-jsq
You can join this fun and work by becoming a WWALS member today!
Short Link: