A chance to see a living legend from Lakeland honored tonight in Valdosta.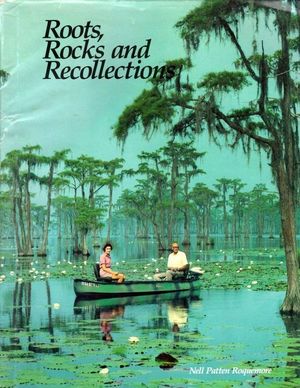 Dean Poling, VDT, 18 September 2016, Scouts honor Roquemore
VALDOSTA — Nell Patten Roquemore has written two books on Lakeland and Lanier County history.

She spearheaded the project of murals being located throughout her native Lakeland.

And Roquemore has been designated as the first woman to receive the prestigious Distinguished Citizen's Award given by the Boy Scouts of America South Georgia Council.

Former Georgia Gov. Sonny Perdue is scheduled to speak in her honor Tuesday during the award banquet, according to organizers.

"I am thrilled to be the first woman chosen and I am truly honored by the selection," Roquemore said in a statement. "There is no finer civic organization than the Boy Scouts to extend this recognition."

"Nell was born and raised in Lanier County, and to the people here, she is not only our favorite daughter, she is our greatest ambassador," said Sandy Sanders, president of the Lakeland-Lanier Chamber of Commerce….

She wrote two books about family and Lanier County: "Roots, Rocks and Recollections," 1989, "Lanier County — The Land and Its People," 2000.

About 20 years ago, she resurrected LILA, Let's Improve Lanier's Appearance, which sponsored the downtown murals….

The Scouting dinner is scheduled for Tuesday, Sept. 20, Rainwater Conference Center, off Norman Drive. Reception, 6 p.m. Dinner, 7 p.m. More information: Visit www.sgcbsa.org.
Nell Roquemore came to the Lakeland GA 122 boat ramp July 11th 2015 at the beginning of the WWALS outing from there. Unfortunately, I don't think anybody got a picture of her there. But you can see her tonight at the Rainwater Conference Center in Valdosta.
-jsq
Short Link: